Belsomra Problems Reported to FDA Include Agitation, Disturbed Sleep, Lingering Drowsiness: Report
February 22, 2016
By: Russell Maas
A new analysis suggests the relatively new sleep medication Belsomra is often ineffective, and has been linked to a growing number of FDA adverse event reports involving agitation, disturbed sleep, palpitations, chest pain, lingering drowsiness and other problems.
In a report released by Consumer Reports earlier this month, data involving adverse event reports collected by the FDA involving individuals taking Belsomra were analyzed.
The analysis included more than 1,000 reports involving Belsomra problems during the first six months the drug was on the market, including indications that the sleeping aid was ineffective or caused harm for consumers.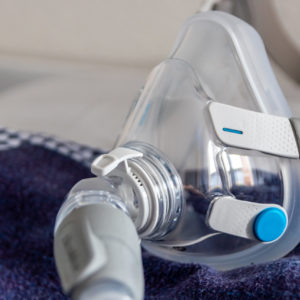 Did You Know?
Millions of Philips CPAP Machines Recalled
Philips DreamStation, CPAP and BiPAP machines sold in recent years may pose a risk of cancer, lung damage and other injuries.
Learn More
Due to the complexities of the medication and the short time frame the medication underwent clinical trials, Consumer Reports states the sleeping drug should be monitored closely for real-world effects.
Belsomra was introduced by Merck in early 2015, as the first drug in a class of sleep aids that acts as an orexin receptor antagonist. Orexins are the chemicals that regulate healthy sleeping patterns. Belsomra was designed to alter the signaling of orexin in the brain to regulate the sleep-wake cycle.
Consumer Reports' obtained data on the problems with Belsomra by filing a request under the Freedom of Information Act for adverse health reports submitted between February 2015 and the following July.
Senior Scientist for the Institute of Safe Medication Practice (ISMP), Thomas Moore, commented that this is a significant amount of adverse reactions and complaints given that only 95,000 prescriptions were written during that time frame.
According to the FDA's data, more than 40% of the reports involved users complaining that Belsomra was ineffective and did not offer any sleep aid. Nearly a third of the complaints indicated the medication further disrupted their sleep, causing abnormal dreams, hallucinations and in a few reports even sleep paralysis which is the inability to move or talk while falling asleep or wakening (often referred to as night terrors).
About 28% of users reported that after they woke from taking the medication they felt extremely drowsy and lethargic with headaches and a "hangover" feeling. Several injuries were reported as a result of severe drowsiness in the hours following awakening from the medication. The five injuries included falls, head injuries, and one car accident.
About one out of every five users who filed reports indicated Belsomra had the complete opposite effect and rather than helping them sleep it made them agitated, irritable, or nervous, according to Consumer Reports' analysis. Others in this categorization reported neurological and heart problems such as shakiness, heart palpitations and chest pains.
In January 2016, an ISMP report highlighted the reports involving Belsomra problems submitted to the FDA, indicating that there were also incidents of depression or suicidal behavior linked to the drug. At least two attempted suicides were identified by the ISMP, as well as ten cases in which people said they thought about taking their own life.
The ISMP indicates that the dosage amounts did not alter the degree or severity of side effects among users and overall, people taking lower doses or Belsomra were just as likely to report problems as those taking higher doses. Before the drug was released, Merck originally had pushed for the medication to be disbursed in a 40mg dose but the FDA required the original dose to only be given at 10mg due to the drugs 12 hour half-life discovered during clinical trials.
According to ISMP's report, the drug was discovered to have a 12 hour half-life meaning that residual effects of drowsiness, unawareness, and confusion could last four hours passed an eight hour night's sleep, leaving users prone and at a higher risk of accidents and injuries. Clinical trials indicated the half-life grew to 17 hours in elderly men and went as high as 20 hours in older women for the same dosage quantities. .
Although clinical trial evidence prompted the manufacturing company Merck to label the medication with the reported side effects, their extent may not be completely known at this time, due to Belsomra only being on the market for just over a year.
Consumer Reports concluded that vigorous monitoring of Belsomra during its initial years on the market would be important to determine user safety. Consumer Reports also advised in general to avoid using Belsomra.
Sleepless

August 30, 2022 at 4:10 pm

I am currently oicking up my 1st perscription of this edicarion and after reading this am having second thoughts. Does anyone have any further insite they would be willing to share?

LANDO

October 7, 2020 at 11:49 pm

It worked 1 night and caused sleep paralysis. The next night it didn't work at all and ever since I've experienced chest discomfort and overall sickness.

Marsha

October 17, 2017 at 3:35 pm

My husband took his life after being on Belsomra for 16 days

Steve

June 14, 2017 at 10:46 pm

My wife died from this wonder drug. It put her in a coma like state and it became impossible to tell what was happening. It builds up in your brain as does ambien and alters your ability to think in a rational ,normal way. You will be told by drug company idiots that this is not true but I also took Belsomra for two weeks and stopped it because of how it destroyed my thinking. It is just a matter [Show More]My wife died from this wonder drug. It put her in a coma like state and it became impossible to tell what was happening. It builds up in your brain as does ambien and alters your ability to think in a rational ,normal way. You will be told by drug company idiots that this is not true but I also took Belsomra for two weeks and stopped it because of how it destroyed my thinking. It is just a matter of time until the number of prescriptions go up along with serious side effects and death. They will not put the number of deaths related to this drug on the FDA list but it will happen. I have nothing left to lose so FUCK you to the drug companies. Stay away from this drug at all costs.

Matthew

April 8, 2017 at 3:28 am

This drug was so bad. My wife was giving this drug on 1st day it was available and within 1.5 months was up to 20 MG. She started to become lethargic and after eating dinner she threw up. I was trying to get her to go hospital, but she refused. She went to bed hoping to feel better next day. I told her I be back in 10 minutes after taking dogs out. She was eye's open and I asked her is she OK. I r[Show More]This drug was so bad. My wife was giving this drug on 1st day it was available and within 1.5 months was up to 20 MG. She started to become lethargic and after eating dinner she threw up. I was trying to get her to go hospital, but she refused. She went to bed hoping to feel better next day. I told her I be back in 10 minutes after taking dogs out. She was eye's open and I asked her is she OK. I realized she was not fine and looked dead but shallow breathing. I call EMS and took to hospital. She was put on LIFE SUPPORT and they didn't think she make it. She giving emergency Dialysis as her GFR was 5 . They then said she had ethanol in her system, They tried to say she committed suicide but she had no access to anti freeze and was sick for while. The doctors pulled up adverse effects and there where 40 plus pages and since my wife had kidney failure prior it stated people with Kidney or Liver problems could have adverse ethanol readings when organs don't filter right. By MIRACLE of GOD she woke up and still with us. She did suffer and still does from short term memory loss, but she is still with our family. This happened on our 26th wedding anniversary and I'm Just glad she still here with me. To me this drug is not worth all the issues and possible problems. If you need to take this drug, please have someone watch and catch adverse affects. Take this seriously and GOD BLESS ALL
"*" indicates required fields