Anti-Nausea Drug Bendectin Linked to Increased Colorectal Cancer Risks: Study
April 04, 2023
By: Martha Garcia
A new study suggests that side effects of a drug commonly prescribed to treat pregnancy nausea during the 1960s and 1970s may be responsible for increased rates of colorectal cancer among a generation of children exposed before their birth.
In a report published last month in the journal JNCI Cancer Spectrum, researchers examined the association between colorectal cancer and Bendectin, which was removed from the market in 1983.
Bendectin was commonly used among pregnant women to treat nausea and vomiting, containing the active pharmaceutical ingredient dicyclomine, which is an antispasmodic originally created to treat irritable bowel syndrome. The same ingredient was also linked to birth defects caused by thalidomide during the same time period, which led to the manufacturer eventually removing dicyclomine from Bendectin's formula.
Researchers with Consultants in Epidemiology and Occupational Health, Inc. conducted a multi-generational cohort, which enrolled pregnant women in Oakland, CA, between 1959 and 1966. The study included 14,500 pregnant mothers who gave birth to 18,751 infants.
The study focused on in-utero exposure to Bendectin and the risk of colorectal cancer. Researchers used data from the Child Health and Development Studies and reviewed prescription histories, identified women who received Bendectin during pregnancy, and compared the data to the California Cancer Registry to confirm a colorectal cancer diagnosis.
Overall, 5% of children born to mothers who used Bendectin developed colorectal cancer. The risk of colorectal cancer was 3.5 times higher among children whose mothers used Bendectin than those who did not.
"Our findings suggest that events in the earliest periods of life – including the womb – can affect the risk of cancer many decades later," said Caitlin Murphy, lead author of the study. "As many as 25% of pregnant women received Bendectin through the mid-1970s, and there may be long-lasting consequences for offspring that continue today."
Rates of colorectal cancer among women who used Bendectin were 30 per 100,000 women compared to 10 per 100,000 women among those who didn't use the drug for nausea.
Thalidomide Pregnancy Risks
Researchers believe the cause may be linked to the ingredient dicyclomine, which directly affects the developing gastrointestinal tract of the fetus. Other studies indicate Bendectin use during pregnancy may also increase the risk of gastrointestinal birth defects, much like thalidomide.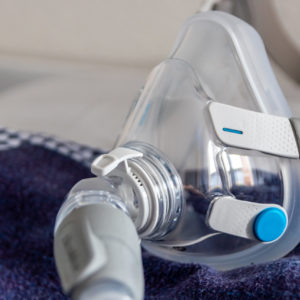 Did You Know?
Millions of Philips CPAP Machines Recalled
Philips DreamStation, CPAP and BiPAP machines sold in recent years may pose a risk of cancer, lung damage and other injuries.
Learn More
Thalidomide was first released as a morning sickness drug in 1957. Four years later, it was removed from the market after it was determined that the thalidomide caused major birth defects when used during pregnancy. It was the first product that established medications could cross the placental barrier and cause harm to a fetus.
It is estimated that between 10,000 and 20,000 children were born worldwide with birth defects from thalidomide. It's impact was limited in the United States because the FDA denied the drug approval, saying that it needed to be more thoroughly tested. However, the drug was given to doctors in the U.S. during its clinical testing phase and it is unclear how many children it affected.
Thalidomide is now sold under the brand name Thalomid and is used for the treatment of multiple myeloma.
A German report released in 2016 indicated Gruenenthal, the manufacturer of thalidomide, gave false information to the medical and scientific community to hide side effects linked to the drug, including possible links to birth defects. Gruenenthal eventually apologized decades later to those who suffer from birth defects due to the drug's side effects.
In this latest study, researchers determined more research is needed to link Bendectin use during pregnancy as the definitive cause of colorectal cancer risk later in adulthood. However, the FDA lists dicyclomine, which is still used to treat irritable bowel syndrome, as Pregnancy Category B, meaning there is not enough research conducted on pregnant women to determine the risk to the fetus.
Douglas

June 16, 2023 at 10:05 am

Surely I'm not the only 70s Baby with no history of colorectal cancer and their Mother have taken Bendictin during their pregnancy! This needs to be addressed.
"*" indicates required fields