Benzene Exposure Links to Childhood Leukemia Hidden for Years, Records Suggest
December 10, 2014
By: Russell Maas
Tens of thousands of documents released as part of lawsuits filed against several major oil companies suggest that there is a link between exposure to benzene and leukemia among children, and it appears that information about the benzene risks have remained hidden for years.  
The nonprofit investigative journalism organization, the Center for Public Integrity, has recently outlined the contents of internal memorandum, emails, letters, and meeting documents from BP oil and four other major petrochemical companies that suggest the American Petroleum Institute (API) spent at least $36 million on research designed to protect oil company owners interests and influence scientific findings countering the evidence to link benzene exposure to cancer.
Within the tens of thousands of records obtained by the organization, there are memorandums addressed to upper-level officials of the oil companies detailing the guaranteed gasoline reformations and regulatory initiatives the companies would face if benzene exposure was linked to leukemia. Similar documents have been classified as "secret" and only available to the public under court orders.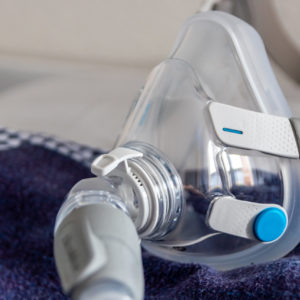 Did You Know?
Millions of Philips CPAP Machines Recalled
Philips DreamStation, CPAP and BiPAP machines sold in recent years may pose a risk of cancer, lung damage and other injuries.
Learn More
Over the last few years, there have been multiple studies and publications that have attempted to link childhood leukemia with proximity to both petroleum facilities and local traffic density. However, the research has failed to make a significant impact on health or environmental policy.
Among the documents were some linked to the Shanghai Health Study, which was a study that was supposed to examine how benzene exposure affected workers' health. Major petrochemical company and API executives allegedly got together before the study began to plot its objectives, what results they wanted and what conclusions they could count on to refute claims of health hazards, according to the report. The study's authors say there was no bias, however.
A 2001 document API used to pitch the study to other companies to gain funding listed "expected" results that included plans that the study would "[p]rovide strong scientific support or a lack of a risk of leukemia" and "[r]efute the allegation that Non-Hodgkin's lymphoma can be induced by benzene exposure."
The Environmental Protection Agency (EPA) has recognized the possible dangers and in May proposed that it would set a fence line limit for benzene of 3 parts per billion, decreasing the previously allowed limit by 7 parts per billion. The EPA's restructuring of allowed benzene was based on the estimation that nearly 5 million Americans, excluding workers, face heightened cancer risks from benzene being release into the air by the nation's 149 oil refineries.
The EPA has also reported receiving complaints from families that have developed breathing difficulties after moving near an oil refinery.
According to the EPA's website, a woman from Fontana, California claimed she and her son had developed breathing problems after moving near a refinery. A complaint recorded in Houston, Texas, indicated a woman and her cousin who lived near a refinery for more than 10 years both developed breathing problems and her cousin died from bone cancer which she alleges was from the ambient air.
Benzene Health Risks
Heightened benzene levels released into the environment can cause a multitude of complications for those exposed to the chemical. Benzene is a chemical that is a colorless or light yellow liquid at room temperature and has a sweet odor that is highly flammable. Benzene evaporates into the air very quickly and its vapor is heavier than air causing it to sink into low-lying areas.
The chemical only dissolves slightly in water and will float on top of water causing a danger to drinking water, wildlife, and those who enter the water. People can be exposed to the chemical from leaks from underground storage tanks or from hazardous waste sites containing benzene can contaminate well water. People working in oil industries that make or use benzene may be exposed to the highest levels of it.
Long-term effects of benzene exposure have been proven to cause anemia, which is a condition that develops when your blood lacks enough healthy red blood cells or hemoglobin. Essentially, the chemical causes bone marrow not to produce enough red blood cells, which can damage an individual's immune system. The Department of Health and Human Services (DHHS) has determined that long term exposure ofbenzene can largely impact the blood cells to the extent it causes cancer such as leukemia, a cancer of the blood-forming organs.
Peter Infante, the former director of standards at the Occupational Safety and Health Administration claimed that this is indeed a battlefront for the oil industry and that it's in the industries economic interests to refuse to acknowledge the relationship between benzene and childhood leukemia.
"*" indicates required fields