Benzos Should Be Avoided for Patients with Acute Vertigo: Study
July 26, 2022
By: Martha Garcia
The findings of a new study suggest that antihistamines are more effective at treating vertigo than benzodiazepines, more commonly referred to as "benzos", and carry fewer serious side effects.
In a report published this month in the medical journal JAMA Neurology, researchers from the Indiana University School of Medicine indicate there is little evidence to support the use of benzodiazepines for acute vertigo, finding that antihistamines are a more effective treatment.
Researchers conducted a review and meta-analysis of 17 trials involving nearly 1,600 participants, looking at the effects of the drugs on patients with vertigo at about two hours after treatment with an antihistamine or a benzodiazepine.
According to the findings, antihistamines lead to greater patient improvement in vertigo symptoms than benzodiazepines. However, antihistamines were not superior at treating the condition compared to other treatments, like ondansetron, droperidol, metoclopramide, and piracetam.
Vertigo affects roughly 20% of adults in the US. It is more common among women and older adults. The preferred treatment for vertigo is repositioning techniques, but other drugs are frequently prescribed to patients. If left untreated within 24 hours, patients face double the risk of recurring vertigo. It is also linked to an increased risk of falls.
Benzodiazepines are a class of drugs used to cause sedative or tranquilizing effects in patients. They include drugs like Valium, Xanax, and Klonopin. They are typically prescribed to treat conditions like insomnia, anxiety and seizures. They depress brain activity and lead to sleepiness.
Research indicates overdoses from benzodiazepines increased significantly during the pandemic, largely driven by illicit formulations. As a result benzo use has become a growing problem in the US, with overdoses on the rise.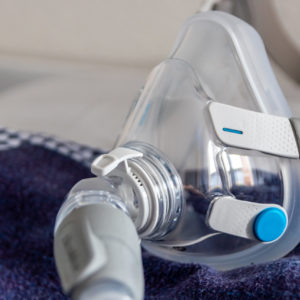 Did You Know?
Millions of Philips CPAP Machines Recalled
Philips DreamStation, CPAP and BiPAP machines sold in recent years may pose a risk of cancer, lung damage and other injuries.
Learn More
This new study found single dose antihistamines led to a significant improvement in vertigo patients compared with benzodiazepines, but not compared with other active comparators.
At the two-hour mark, antihistamines were superior to benzodiazepines in treating vertigo, but by the one week and one month mark neither daily benzodiazepines or antihistamines were reported to be superior to placebo. Antihistamines used included betahistine, cinnarizine, dimenhydrinate, flunarizine, meclizine, and promethazine.
"Moderately strong evidence suggests that single-dose antihistamines provide greater vertigo relief at 2 hours than single-dose benzodiazepines," the researchers wrote.
Benzodiazepines, like Xanax, or Klonopin, should not be widely prescribed to treat vertigo when there are other treatments which may be better for patients and pose less of a risk, the researchers concluded.
Antihistamines are used to treat hay fever, allergies, and hives. They have a sedative effect and can also be used for motion sickness. They include drugs like Benadryl, Allegra, and Zyrtec.
Acute vertigo can be disabling for patients and antihistamines and benzodiazepines are frequently prescribed as treatments, but this new research shows benzodiazepines are not as effective in treating the condition and may pose serious side effects, which can result in falls or injuries.
However, the study authors said further research is needed to help determine the best treatment for vertigo with the fewest side effects. Current findings do not support the continued use of benzodiazepines for vertigo.
"The available evidence did not support an association of benzodiazepine use with improvement in any outcomes for acute vertigo," they wrote. "Other evidence suggested that daily antihistamine use may not benefit patients with acute vertigo. Larger randomized trials comparing both antihistamines and benzodiazepines with placebo could better clarify the relative efficacy of these medications."
"*" indicates required fields