Case Report Warns Not Enough Doctors Aware Of Link Between Breast Implants and Lymphoma
June 04, 2020
By: Irvin Jackson
The authors of a new case report on breast implant-associated anaplastic large cell lymphoma (BIA-ALCL) say there needs to be greater awareness among healthcare professionals about the risk women with certain textured breast implants may develop the rare form of cancer.
Doctors from the United Kingdom published a study last week on an incident of the breast implant lymphoma in the medical journal Case Reports in Pathology, saying they are concerned that many doctors do not know how to identify the condition or what it entails.
Allergan was forced to issue a worldwide breast implant recall last year, removing all products from the market that featured the macrotextured design used in Natrelle implants, after federal regulators in the United States determine nearly all reported cases of BIA-ALCL were linked to the design.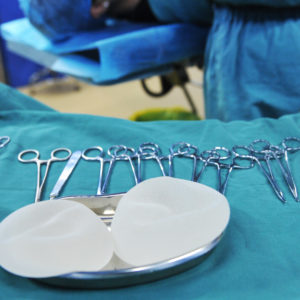 The breast implant cancer involves a type of non-Hodgkins lymphoma that may develop in the tissue surrounding the implant. As a result of the risk, dozens of women nationwide have filed claims against the manufacturer, alleging they may have avoided a cancer diagnosis if the manufacturer had not intentionally covered up the problems and misled patients and the medical community.
In this latest case report, doctors warn that BIA-ALCL may be more widespread than first believed, and that medical professionals need to be more aware of how to diagnose and treat the ailment.
"Previous studies estimated the risk of BIA-ALCL as 1 in 300,000 breast implants," the researchers wrote. "However, recent data from the Australia and New Zealand cohort of BIA-ALCL cases shows a higher risk estimate, with textured implants carrying significantly higher risk."
The case report describes a problems experienced by a 48-year-old woman, who underwent a bilateral mastectomy in 1997 due to invasive ductal carcinoma, a form of breast cancer. In 2007 she underwent bilateral breast reconstruction with implants, and about ten years later she began to suffer swelling in the right breast.
In July 2018, she was diagnosed with BIA-ALCL, and required removal of the breast implant on the right side. However, following additional tests that indicated abnormal soft tissue, skin thickening and other unexpected changes, she had both implants removed in November 2018.
"In our case, the initial surgical resection specimen provided both the diagnosis and the primary treatment for this unusual type of lymphoma," the researchers wrote. "Following initial resection of the affected capsule, our patient opted for bilateral capsulectomy and removal of her breast reconstructions. Further research is needed to improve the evidence base in this area and refine surgical treatment guidelines."
In the federal court system, at least 75 complaints over the breast implant cancer problems have been consolidated as part of a multidistrict litigation (MDL) in the District of New Jersey, where U.S. District Judge Brian R. Martinotti is presiding over all pretrial proceedings to reduce duplicative discovery into common issues in the claims, avoid conflicting schedules and orders, and serve the convenience of common witnesses, parties and the judicial system.
As more women undergo procedures to have breast implants removed due to the cancer problems, or receive a diagnosis of BIA-ALCL, the number of lawsuits over recalled Allergan breast implants is expected to continue to increase in the coming weeks and months.
Gaylen

June 6, 2020 at 2:11 am

I have had my implants in for over 30 years. No one told me I could get this sick. My Dr. also at the time poked holes in my implants to increase my size with silicone.
"*" indicates required fields