Bicycle Recall Over Front Disc Brakes, Quick Release Levers Impacts 1.3M Bikes
September 30, 2015
By: Irvin Jackson
Thirteen companies have announced that they are voluntarily recalling more than 1.5 million bicycles due to a risk that a quick release lever on the bicycle's front wheel may come loose and contact the front disc brakes, resulting in a sudden stop or wheel detachment that may flip the rider over the handle bars or cause a crash. 
The bicycle quick release lever recall was announced by the U.S. Consumer Product Safety Commission (CPSC) on September 29, following at least three incidents where the quick release lever on the bicycles front wheel contacting the brake assembly, causing an unexpected stop. The CPSC reported only one rider suffered injuries that involved a broken finger and shoulder and wrist injuries.
The bicycles are being recalled due to faulty locking of the front quick release lever that allows the front wheel to quickly be removed from the bicycle's frame for either transport or storage. Reports indicate the lever arm of the locking mechanism may come loose and either contact the front disc brake assembly or allow the front wheel to detach from the bikes frame.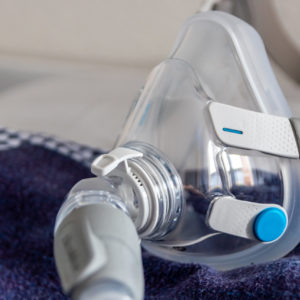 Did You Know?
Millions of Philips CPAP Machines Recalled
Philips DreamStation, CPAP and BiPAP machines sold in recent years may pose a risk of cancer, lung damage and other injuries.
Learn More
The thirteen bicycle manufacturers are jointly announcing their recalls, through the Bicycle Product Suppliers Association (BPSA), which is mediating the recall and repair process jointly with the CPSC, Health Canada and Profeco, and also the Mexican consumer protection federal agency.
With such a large scale and wide spread recall, the BPSA has created several resources for consumers and retailers to verify if their bikes are part of the recall including a website, quickrelease.com, safety recall posters, and mailers that will be sent and distributed throughout retailers.
The thirteen companies included in the recall are Accell North America (Raleigh, Diamondback), Advanced Sports International (Breezer, Fuji, SE), Cycling Sports Group (Cannondale, GT), Felt, G.Joanou Cycle Co. (Jamis), Giant Bicycle, Haro, LTP Sports Group (Norco), Performance Bicycle (Access), Quality Bicycle Products (Civia Cycles), Recreational Equipment Inc. (Novara), Ridley Bikes and Specialized Bicycle Components. .
About 1.3 million bikes in the U.S. are affected, with an additional 245,000 bicycles sold in Canada and 9,000 sold in Mexico also affected by the recall.
All of the recalled bicycles are equipped with front disc brakes and a black or silver quick release lever located on the front wheel hub. If the bicycle is not equipped with front disc brakes it is not included in this joint recall.
Consumer may verify if their bicycles are impacted by the recall by checking to see if when the quick release lever is fully opened if there is less than 6mm between the disk brake. The CPSC recommends trying to stick a number 2 pencil between he brake and the fully extended lever arm. If the pencil will not fit then the bicycle is included in the recall.
The bicycles were all manufactured in China, Japan, Poland, Switzerland, or Taiwan and were sold at bicycle stores nationwide from 1998 through 2015 for between $200 and $10,000. The CPSC stated there were roughly 1.3 million bicycles sold in the United States, 245,000 in Canada, and another 9,000 distributed throughout Mexico.
Major concerns were raised after Trek recalled over a million bicycles in April, due to the same quick release lever issue that left a rider in a quadriplegic state. At least three reports of problems with the Trek bike wheel release resulted in accidents, including one rider who experienced facial injuries from falling, another who suffered a broken wrist upon impact with the ground, and another third rider who suffered catastrophic injuries resulting in paralyzation of all four limbs due to a spinal cord injury.
Following those incidents, concerns about the quick release issue became apparent to the BPSA and more companies started to become interested in a joint recall, CPSC officials said.
Consumer are being asked to stop using the recalled bicycles immediately and contact the recalling company for a free installation of a new quick release on the front wheel. Each company is handling the repair process a little differently and retailers should refer to each company's individual website for more details about logging recall activities, replacements, and disposals.
Azi

July 8, 2021 at 11:55 am

My son broke wrist, lost 3 of his permanent front teeth caused by Schwinn bike Falcon model quick release failure.
"*" indicates required fields