Child Bicycle Injury Risk Affected By Location, Social Status: Study
October 25, 2016
By: Martha Garcia
New research suggests that children from lower income families and who live in rural areas may face a higher risk of suffering a bicycle accident injury, raising questions about steps that may be taken to improve the safety across all social and economic groups. 
In a study published this month in the medical journal Pediatrics, Canadian researchers found that children born to parents in the four lowest income groups have the highest risk of suffering a bicycle injury and being treated in the hospital emergency room.
Researchers analyzed data from nearly 5,000 studies published between January 1990 and May 2015. They searched 14 electronic databases for injuries to bicyclists younger than 20 years old and examined individual and environmental characteristics of bicycle crashes. They also compared injured and uninjured bicyclists and those with different types of severity of injury.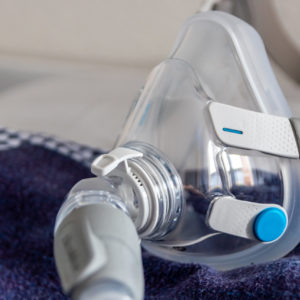 Did You Know?
Millions of Philips CPAP Machines Recalled
Philips DreamStation, CPAP and BiPAP machines sold in recent years may pose a risk of cancer, lung damage and other injuries.
Learn More
Overall, 14 trials met the study criteria. A total of 45 different bicycle accident risk factors were examined, including the most commonly reported, age, sex, socioeconomic status, and collision involvement.
Children born in lower income groups had a higher risk of bicycle injury, according to the findings. The study also concluded children with parents who only finished school through elementary or high school also had a higher risk of suffering a bicycle injury than those with parents who had a college education.
Similarly, children of parents in low to moderately skilled occupations had a higher risk of bicycle injury than those of parents in highly skilled occupations.
The risk of admission to a hospital with a head injury from a bicycle accident was much greater in rural areas compared to urban areas. Children who biked on a road or public area, like a park, also had a higher risk; compared to children who biked in residential areas, like a driveway or yard.
Other risk factors for suffering an injury while bicycling included riding on the weekend compared to weekdays, that was associated with more serious injuries. Those who had preexisting mental disorders also had a higher risk of suffering a bicycle injury and a higher risk of admission to a trauma center for a head related injury.
Children who began biking early at the age of 4 and 5 years were injured sooner in that  first year of biking than children who waited to start bicycling until the age of 6 and 7. Bicycling a longer distance was also associated with a greater risk of injury, but not the overall total distance in a week.
Researchers indicated a bicyclist who suffered a collision with a motor vehicle had a risk factor four times greater of suffering a serious injury and being admitted to the hospital.
Bicyclists also had a 61% higher risk of suffering moderately serious injuries if they were involved in a bicycle crash with a single bicyclist compared with a road traffic collision. Injuries related to motor vehicle collisions were more severe than any other bicycling injuries.
Overall, lower socioeconomic status, riding on the road, riding in rural compared with urban areas, and riding on the sidewalk were all associated with bicycle injuries.
Researchers also determined bicycle safety education did not help protect children against future injury.
The study data indicated other factors did not play a role in increasing the risk of injury to a bicyclist. Those factors included, use of reflective safety gear, lights, helmet width, bicyclist behavior, riding with companions, bicycling speed, amount of time bicycled per week, bicycling purpose, proportion of time spent in play, or stunt riding.
"*" indicates required fields