Bike Helmet Requirements Had Little Impact on Head Injury Rates: Study
May 20, 2013
By: Martha Garcia
In recent years, a number of laws have been introduced to require bike helmets in an effort to help cyclists reduce the risk of head injuries. While bike-related injuries do appear to be on the decline, new research from Canada suggests that mandatory helmet laws may be having little, if any, impact.
In a study published online by the British Medical Journal, researchers examined data from 10 Canadian provinces and territories between 1994 and 2003, with six of the provinces implementing legislation mandating helmets while cycling.
After examining nearly 67,000 hospital admissions from bicycle related injuries, researchers did find many decreases in the injury rates. They determined that head injuries decreased by 54% for riders under the age of 18 in provinces with helmet laws during that time, in comparison to a 33% decrease for the provinces without helmet laws. A 26% decrease was found for adult riders over the age of 18 in provinces with helmet laws. One percent of the head injuries resulted in death.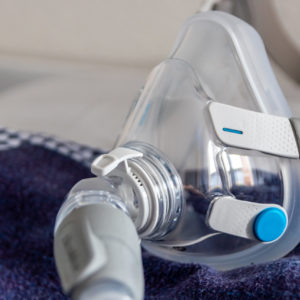 Did You Know?
Millions of Philips CPAP Machines Recalled
Philips DreamStation, CPAP and BiPAP machines sold in recent years may pose a risk of cancer, lung damage and other injuries.
Learn More
However, researchers could not determine whether helmet laws help to lower injury rates, indicating that the decreases were already occurring before helmet legislation was enacted. The rates did not continue to drop after the laws were in place, leading the researchers to conclude that the decrease and the laws were not associated.
"After taking baseline trends into consideration, however, we were unable to detect an independent effect of legislation on the rate of hospital admissions for cycling related head injuries," said study author Jessica Dennis.
Researchers found that 45% of the hospitalizations which occurred during the study were for bicyclists under 18 years of age. More than 50% of the admissions were the result of a head injury to either the brain, skull, scalp or face. Nearly three-quarters of the injured were male riders.
Study Brings Effectiveness of Laws Into Question
Researchers now wonder if helmet legislation is effective as a means to reduce head injury in cyclists. Some speculate the reasons for the findings may include public education of bicycle safety, media campaigns for safe riding, increased prevalence of bike lanes and the availability of free or subsidized helmets. All reasons may have contributed to the decrease in injury before legislation went into effect.
Other researchers point out helmets may be more effective at preventing more mild head injuries that may not result in hospitalization.
Helmet legislation is in effect in many countries, but is only in place for younger riders in 22 states within the U.S.
Researchers acknowledge the study was somewhat limited and more research is needed in broader areas to gain a full picture of the effectiveness of helmets.
"While helmets reduce the risk of head injuries and we encourage their use, in the Canadian context of existing safety campaigns, improvements to the cycling infrastructure, and the passive uptake of helmets, the incremental contribution of provincial helmet legislation to reduce hospital admissions for head injuries seems to have been minimal," said Dennis.
"*" indicates required fields