Biocell Breast Implant Recall Should Have Come With Coverage of Removal Costs, Lawsuit Claims
May 27, 2020
By: Irvin Jackson
Following a nationwide recall for Allergan Biocell breast implants issued last year, after the discovery that women may face a risk of cancer from the macrotextured design, a number of women are now pursuing lawsuits that seek to force the manufacturer to pay for the costs associated with removal of the breast implants.
Allergan announced the breast implant recall in July 2019, after federal regulators determined the textured Biocell design may be responsible for cases of breast implant-associated anaplastic large cell lymphoma (BIA-ALCL), involving a rare type of non-Hodgkins lymphoma that may surface in the tissue surrounding the implant.
While the manufacturer currently faces dozens of lawsuits brought on behalf of women who developed the the breast implant cancer, a growing number of claims are also being pursued by women who decided to have the implants removed after learning about the potential risk, but were forced to cover their own medical costs.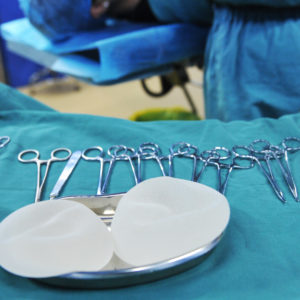 In a complaint (PDF) filed last month on the U.S. District Court for the Central District of California, Linda Hearne indicates that she had her breast implants removed in January 2020, after she learned about the recall and the risk of BIA-ALCL. However, Hearne indicates she had to pay for the removal on her breast implants after Allergan announced that it would not provide any surgical fee assistance for patients.
"Plaintiff had to pay out-of-pocket for the removal of the dangerous textured breast implant because Allergan has refused to do so," according to the lawsuit. "Plaintiff has worried about the risks she faces, has also been subject to out-of-pocket expenses in relation to seeking medical advice, evaluating the flawed product implanted into her body, and seeking recommendations for future care and treatment. Plaintiff also continues to suffer from mental stress, anxiety, worry, humiliation, fear, concern and other personal financial hardship due to the continuous fear of BIA-ALCL and aftermath from the suffering of BIA-ALCL."
The case joins more than 75 breast implant lawsuits filed throughout the federal court system over the Allergan Biocell design, which have been consolidated before U.S. District Judge Brian R. Martinotti in the District of New Jersey for coordinated discovery and pretrial proceedings.
Given common questions of fact and law raised throughout the litigation, it is expected that Judge Martinotti will select a small group of representative claims for early trial dates to help the parties gauge how juries may respond to certain evidence and testimony that is likely to be repeated throughout the litigation. However, as more women discover that they have BIA-ALCL or decide to have the breast implants removed, the size and scope of the litigation is expected to continue to expand over the coming months.
"*" indicates required fields