Newer Birth Control Pills Increase Risk of Blood Clot-Related Injuries: Study
May 27, 2015
By: Irvin Jackson
The findings of new research raise further concerns about the safety of newer-generation birth control pills, suggesting that the medications may cause women to face a much higher risk of blood clot-related health problems than older oral contraceptives. 
In a study published in the latest issue of the medical journal The BMJ, researchers from the U.K. found much higher rates of venous thromboembolism (VTE) among women who took Yaz, Yasmin, and other newer birth control pills, when compared to those taking older medications containing levonorgestrel and norgestimate.
Researchers looked at data from 2001 to 2013 involving women between the ages of 15 and 49, matching them to control subjects by age, practice and calendar year.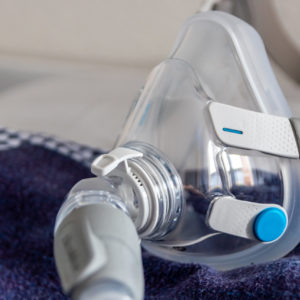 Did You Know?
Millions of Philips CPAP Machines Recalled
Philips DreamStation, CPAP and BiPAP machines sold in recent years may pose a risk of cancer, lung damage and other injuries.
Learn More
While the findings suggest that all birth control pills raise the risk of blood clots, such as deep vein thrombosis and pulmonary embolism, there may be a large difference between the rate associated with new-generation pills and older birth control options.
Women taking cyproterone, which was never marketed, and desogestrel faced the highest risks, with both pills linked to 14 extra cases of VTE per year per 100,000 women when compared to those that did not take birth control pills.
When researchers looked at the age range of 25 to 49, cyproterone, desogestrel and drospirenone (the active ingredient in Yaz and Yasmin) each resulted in 17 additional cases of VTE per 100,000 women per year. That compares to only a little over seven extra cases with levonorgestral and norgestimate, both of which are considered older, second-generation oral contraceptives.
"In this observational study based on two large primary care databases, women exposed to drospirenone, gestodene, cyproterone, and desogestrel within the last 28 days had around a four times increased risk of VTE," the researchers determined. "Women exposed to levonorgestrel, norethisterone, and norgestimate had about two and a half times increase in VTE risk compared with women not exposed in the past year. Risks for current use of gestodene, drospirenone, cyproterone, and desogestrel were 1.5-1.8 times higher than for levonorgestrel."
The study comes about four years after Danish researchers reached similar conclusions. In October 2011, a study published in what was then the British Medical Journal (now known as simply The BMJ) found that newer progestin-based birth control drugs like Yaz and Yasmin could double the risk of blood clots among users.
At about the same time, the FDA released a report that found Yaz and Yasmin increased the risk of blood clots by as much as 75% when compared to other oral contraceptives.
"The results from our study and the Danish study provide evidence for relevant authorities concerned with prescribing guidelines or those involved with regulation of safety of medicines," the researchers of the latest study concluded.
Yaz and Yasmin Lawsuits
Bayer Healthcare has faced thousands of Yaz lawsuits, Yasmin lawsuits and other claims involving birth control pills containing drospirenone. The complaints allege that the drug maker withheld information about the increased risk of blood clots and recklessly marketed the new generation of birth control pills as superior alternatives.
At one time, the litigation included around 12,000 cases filed on behalf of women who suffered various different injuries. However, Bayer has reached Yasmin and Yaz settlements to resolve the majority of all cases involving venous clot injuries, such as a deep vein thrombosis or pulmonary embolism.
Since 2009, all product liability lawsuits filed throughout the federal court system involving side effects of Yaz, Yasmin or other related birth control pills have been consolidated for pretrial proceedings before U.S. District Judge David R. Herndon in the Southern District of Illinois, as part of an MDL or Multidistrict Litigation.
There are still several thousand cases remaining the MDL, many of which involve injuries that Bayer has so far refused to settle, such as patent foramen ovale ("PFO") cases and arterial thrombotic event ("ATE") cases. The first Yaz birth control trial is expected to begin next month, involving an Illinois women who alleges that she suffered a stroke after using the medication
"*" indicates required fields