Botox Lawsuit Alleges Brain Damage from Treatment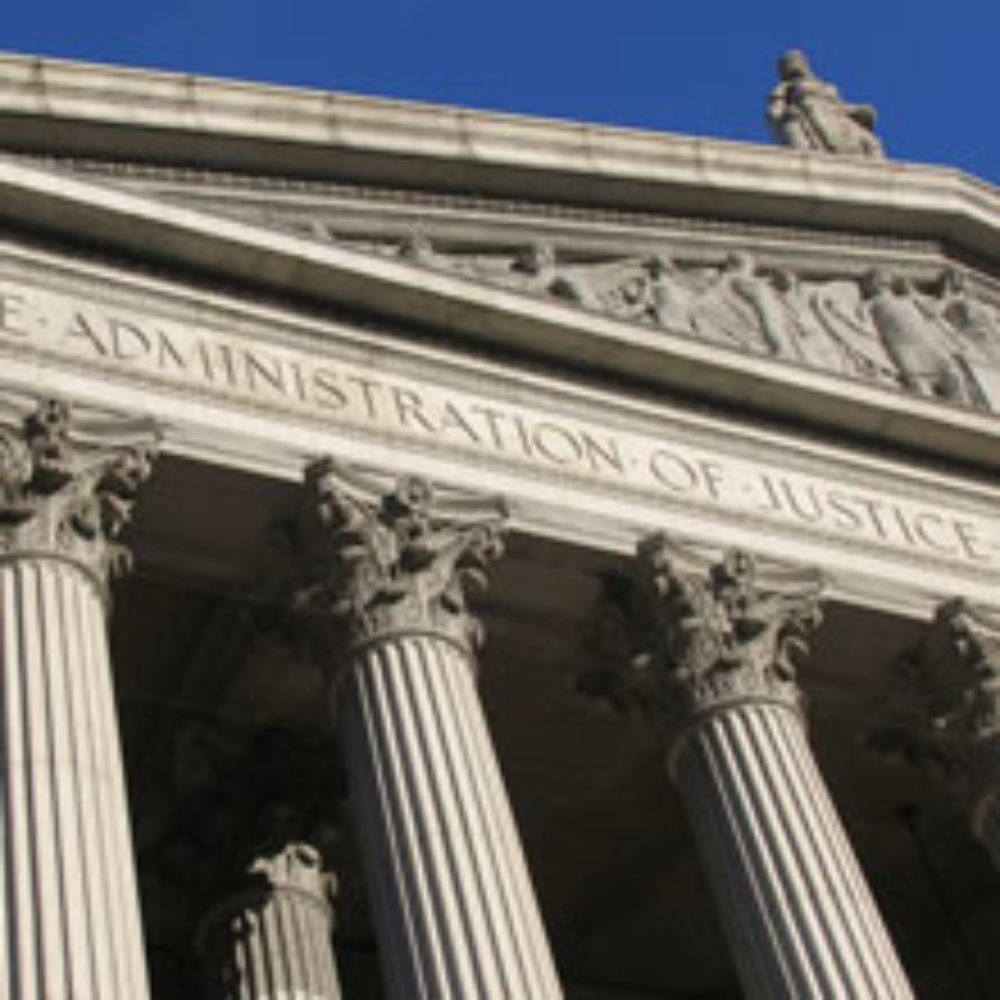 February 18, 2010
By: Staff Writers
A Virginia woman has filed a Botox lawsuit against Allergan, Inc., claiming that injections meant to cure a head tremor caused her to suffer brain injuries, movement disorders and dementia.
The complaint was filed by Cynthia Vandenboom in Richmond City Court, alleging that Allergan failed to warn consumers that Botox side effects can cause serious autoimmune responses, brain injury and botulism. The lawsuit is the latest in a series of claims against Allergan over problems with Botox.
Vandenboom indicates that she was given Botox injections to treat a head tremor. As a side effect of Botox, Vandenboom alleges that she suffered a variety of serious and permanent injuries caused by the injections. She experienced rashes, fever, vomiting, severe pain and confusion shortly after being given the injections. Eventually, she developed autoimmune encephalitis movement disorder, lost some of her cognitive functions and now trouble walking. As a result of the Botox injury, the lawsuit claims that she requires care and help from others to conduct a number of daily activities.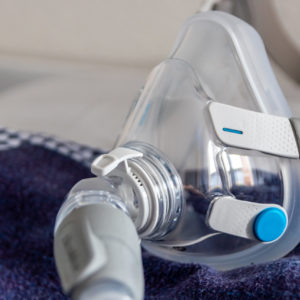 Did You Know?
Millions of Philips CPAP Machines Recalled
Philips DreamStation, CPAP and BiPAP machines sold in recent years may pose a risk of cancer, lung damage and other injuries.
Learn More
Botox is approved for both cosmetic use to reduce the appearance of wrinkles in the skin and to treat medical conditions such as strabismus (crossed eyes), hyperhidrosis (excess sweating), cervical dystonia (involuntary contractions of the neck muscles) and blepharospasms (involuntary blinking of the eye). However, it also commonly used off-label, such as for treatment of stiff and jerky movements associated with cerebral palsy in children.
Extremely minute quantities of Botulinum Toxin A are contained in Botox, which is the bacteria associated with the muscle paralyzing condition Botulism.
Vandenboom says Allergan should have warned users of the chance that Botox toxin, which the lawsuit describes as being 100 times stronger than cyanide, would migrate outside of the injection area and could cause significant injury. The lawsuit accuses Allergan of product liability, negligence and breach of warranty, and seeks $10 million in compensation and $1 million in punitive damages.
There is currently a Botox trial underway in California, filed on behalf of 15 people who also allege that they suffered severe or fatal side effects from Botox treatments. Among the plaintiffs in the case are the families of two young children who died after Botox injections to treat cerebral palsy.
The FDA warned about potential risks associated with Botox in February 2008, after a number of reports were received involving deaths, breathing problems and other adverse reactions associated with use of Botox. At that time, the FDA indicated that the adverse reactions were most commonly seen among children with cerebral palsy, where the typical dose of Botox injection used is substantially larger than what is normally prescribed for cosmetic purposes.
In August 2009, the FDA announced a new "black box" warning about the risk of Botox problems, including potentially life-threatening botulism-like side effects. The warning now alerts users that the toxin used in Botox and other some other products could spread from the area of the injection to other areas of the body. This could cause botulism symptoms, including life-threatening swallowing and breathing difficulties or death.
Verlyn

July 23, 2022 at 6:48 pm

I've had Botox injections for numerous years. I had to stop the injections because of a Heath crisis. I have noticed that I'm no longer searching for words and I can carry on with a conversation coherently. I don't experience the short term memory loss like I did while having the injections.

Elizabeth

November 15, 2017 at 5:51 pm

I had 300 units of Botox for surgical purposes... 1 week later, I ended up with hives all over my body, burning eyes, swelling on my body, unbearable itching... So bad, that my sheets were covered in blood each morning from how much itching i did in my sleep... I was told by doctors, it's not a Botox reaction, it's just coincidence or idiopathic hives??? Apparently a 6 month long coincidence... hi[Show More]I had 300 units of Botox for surgical purposes... 1 week later, I ended up with hives all over my body, burning eyes, swelling on my body, unbearable itching... So bad, that my sheets were covered in blood each morning from how much itching i did in my sleep... I was told by doctors, it's not a Botox reaction, it's just coincidence or idiopathic hives??? Apparently a 6 month long coincidence... hives and side effects subsided somewhat after 6 months... but 2 1/2 years later, I still have CHRONIC AUTOIMMUNE URTICARIA and HASHIMOTOS.... Both of which I never had before, both of which appeared exactly 1 week after my Botox injections, and never went away... Now I am suffering for life. I don't care what the box says, based from personal experience, Botox can trigger autoimmune disease! Thank goodness, that it wasn't a life or death situation that I experienced. But it has caused and continues to cause me much discomfort in my daily life.

lost and scared ca

February 22, 2016 at 12:54 pm

Did you ever get bettet

Elise

January 2, 2016 at 3:08 pm

Where to begin. Currently in full neuro work up for progressive neuromuscular. Long term botulism type injections for cervical dystonia. Approx 10 years. In hindsight. In that time dysautonomia, and many other issues. Now with no reflexes bilateral lower legs knees down. It was just right ankle reflex per other neuro the day I received last injections. Dysphagia, probable central apnea etc etc. [Show More]Where to begin. Currently in full neuro work up for progressive neuromuscular. Long term botulism type injections for cervical dystonia. Approx 10 years. In hindsight. In that time dysautonomia, and many other issues. Now with no reflexes bilateral lower legs knees down. It was just right ankle reflex per other neuro the day I received last injections. Dysphagia, probable central apnea etc etc. I will see what neuro has to say at next visit with data from tests.

Rosilinda

February 4, 2013 at 4:42 pm

it should be ALLERGAN that develops a BETTER Botox version, that has anti-oxidants in them that would minimize side effects from their own darn product. So sick of companies not protecting their consumers. If Allergen cares they will make a better product, not force us to live in fear or have to pay even more for supplements to counter side effects of their substandard and dangerous product. I to[Show More]it should be ALLERGAN that develops a BETTER Botox version, that has anti-oxidants in them that would minimize side effects from their own darn product. So sick of companies not protecting their consumers. If Allergen cares they will make a better product, not force us to live in fear or have to pay even more for supplements to counter side effects of their substandard and dangerous product. I too suffered memory loss for two weeks following Botox injection to forehead. I couldn't even remember where my house was at one point! I felt confused. Edgy. The doctor told me I was just stressed from having a special needs child. Talk about blame shifting. Of course my doc is one of the biggest suppliers of Allergan in San Diego CA. Disgusting how a doctor could be so compromised by the money she makes she has a cognitive disconnect when discussing the realities of botox side effects to her patients. God help us.

Gregory

July 3, 2011 at 9:10 pm

My friend had botox injections and within a few days she experienced short te3rm mrmory loss and seizure disorders. She also has cervical stiffness and cannot use her neck muscles very well. The confusion is significant and the memory loss remains strong. Do you have any others who have reported such problems and more importantly, solutions to these difficulties ?

Wendy

September 8, 2010 at 12:05 pm

I have hiperhydrosis (spelling?), which is excessive sweating. This is extraordinarily unwelcome since I am a woman. I sweat mainly from my head and face. A year ago my Insurance started partially paying for Botox injections in my scalp to help this disorder. Every three months I get 40, yes, I said 40 shots of botox in my scalp!! It helps 50 percent of the time, but sometimes I can't even tell an[Show More]I have hiperhydrosis (spelling?), which is excessive sweating. This is extraordinarily unwelcome since I am a woman. I sweat mainly from my head and face. A year ago my Insurance started partially paying for Botox injections in my scalp to help this disorder. Every three months I get 40, yes, I said 40 shots of botox in my scalp!! It helps 50 percent of the time, but sometimes I can't even tell anything is different. I'll tell you what. I've done research on effects of Botox on the brain and there are too many questions NOT being answered, especially in the United States! Most of the negative research has been done out of the States. The risk is too high for me and NOT worth it! As soon as I get off this computer I am cancelling my future appointments. I also have Chiari Malformation I and that's ALREADY a brain disorder. God only knows I don't need MORE damage to my brain! Good luck to all those that lean the other way. Hopefully nothing will happen to you!!! Wendy in Pennsylvania

jo

September 3, 2010 at 2:22 pm

I have cervical and oromandibular dystonia. I have been receiving botox for about 3 years at high doses, between 300 and 500 units. So far I have not experienced any negative side effects except for the fact that it only helps my condition for the pain considerably. Without it, I don't know what i would do. Soon enough it will not be useful for me as I will become immune to it. Hopefully Allergan [Show More]I have cervical and oromandibular dystonia. I have been receiving botox for about 3 years at high doses, between 300 and 500 units. So far I have not experienced any negative side effects except for the fact that it only helps my condition for the pain considerably. Without it, I don't know what i would do. Soon enough it will not be useful for me as I will become immune to it. Hopefully Allergan can come up with something else to help. Maybe the people who get high dose botox injections should find a neurologist in movement disorders who is well versed and experienced with botox before they attempt to eliminate movements with it. Really it should only be used for dystonia. I do not believe in cosmetic botox, it certainly will not help my wrinkles.

ahmad

July 7, 2010 at 11:02 am

My 15 years olld son had a bad brain truma 3 month ago that caused paralysis of his left part of body. his hand(upper 1/3 radius bone) was broken. now he has spasm in his left hand with involuntary musscle retraction causing his fingers and elbow tightly and painfuly closed . now som neurologist believe botox can do best in this case. what can I do now and what should I do? ANY RECOMMENDATION WILL[Show More]My 15 years olld son had a bad brain truma 3 month ago that caused paralysis of his left part of body. his hand(upper 1/3 radius bone) was broken. now he has spasm in his left hand with involuntary musscle retraction causing his fingers and elbow tightly and painfuly closed . now som neurologist believe botox can do best in this case. what can I do now and what should I do? ANY RECOMMENDATION WILL BE APPRECIATED
"*" indicates required fields