Botox User Deaths Lead to Lawsuits
July 22, 2008
By: AboutLawsuits
A lawsuit has been filed in the Superior Court of California on behalf of 15 individuals who allege that severe and fatal injuries were caused by Botox treatments. The injections were administered for a variety of purposes, including during cosmetic medical procedures and "off-label" to treat cerebral palsy and other medical conditions.
Botox, which is manufactured by Allergan Inc., contains extremely minute quantities of Botulinum Toxin A, which is known to cause muscle paralysis. Botox is most widely used to help reduce the appearance of wrinkles in the skin, particularly around the eyes, nose and mouth by temporarily stopping muscle movement.
The Botox lawsuit alleges negligence on the part of Allergan in the design, manufacture and marketing of the drug, which has been linked to serious and potentially fatal reactions. The litigation also claim that Allergan promoted the Botox for uses not approved by the Food and Drug Administration (FDA), which violates federal regulations.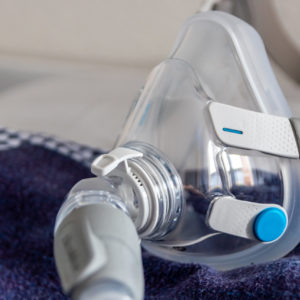 Did You Know?
Millions of Philips CPAP Machines Recalled
Philips DreamStation, CPAP and BiPAP machines sold in recent years may pose a risk of cancer, lung damage and other injuries.
Learn More
Only three of the fifteen plaintiffs in the California Botox lawsuit received the injection for cosmetic reasons. Four of the plaintiffs, including two children who had been prescribed the Botox injections to treat symptoms associated with cerebral palsy, died.
In February 2008, the FDA issued a public health warning to consumers and healthcare providers following reports of deaths, breathing problems, and other adverse reactions associated with the use of Botox. Most of these deaths and injuries involved the "off-label" uses of Botox.
Earlier this year, the U.S. consumer advocacy group Public Citizen reviewed at least 180 adverse event reports received by the FDA, which revealed that patients injected with Botox or Myobloc showed symptoms such as aspiration pneumonia, difficulty in swallowing, and muscle weakness. Use of the drug has also been associated with symptoms such as dry mouth, drooping eyelids, slurred speech, and muscle weakness in the short term.
As botulinum toxin spreads from the injection site to places such as the esophagus it could even lead to partial paralysis. Public Citizen has called for stronger warnings against the drugs and has requested the authorities to mandate that the black box – the FDA's strongest possible warning – be included on Solstice Neurosciences Inc.'s Myobloc and Allergan's Botox.
john

January 25, 2013 at 4:04 pm

went in for a botox injecttion at sight of esophagus and stomack...could not swallow food very well without water. After insjection, i lost my voice, constant throat clearing, coughing, my food has to be pureed and consumed with very little water, too much water and it all comes up. I lean over and the water and food comes out of my mouth. it takes 15 minutes for the food and water to pass into[Show More]went in for a botox injecttion at sight of esophagus and stomack...could not swallow food very well without water. After insjection, i lost my voice, constant throat clearing, coughing, my food has to be pureed and consumed with very little water, too much water and it all comes up. I lean over and the water and food comes out of my mouth. it takes 15 minutes for the food and water to pass into my stomach...I am miserable. I cannot sleep, have panic attacks...all because the doctor told me the botox crawled to other muscles...any attorney want to represent me in court. I am to live this way for 4 to 7 month until the botos wears off.

Health Canada Investigating Botox Side Effects : AboutLawsuits.com

October 13, 2008 at 3:05 pm

[...] of the severe side effects reported were among children with cerebral palsy.   In July 2008, a Botox lawsuit was filed in California on behalf of 15 people who experienced reactions resulting in serious [...]

Botox Lawsuits — AboutLawsuits.com

July 22, 2008 at 6:17 pm

[...] associated with severe and potentially fatal reactions. STATUS OF BOTOX LITIGATION: At least one Botox lawsuit has been filed on behalf of 15 individuals who suffered severe or fatal injuries after receiving [...]
"*" indicates required fields