BPA Exposure During Pregnancy May Increase Risk of Anxiety, Depression in Boys: Study
August 29, 2016
By: Martha Garcia
Amid continuing concerns about health risks associated with the ubiquitous chemical bisphenol-A (BPA), which is found in many plastic products and food containers, a new study suggests that boys born to women exposed to the chemical during pregnancy may face an increased risk of suffering from anxiety and depression. 
In a study published online earlier this month by the medical journal Environmental Research, researchers indicate that boys with high levels of BPA in their urine had a much higher risk of facing anxiety and depression by the age of 10 to 12.
The research adds to evidence linking BPA to negative health effects, including a study published in 2014 revealing in utero BPA exposure increases a child's risk of developing food intolerances later in adulthood.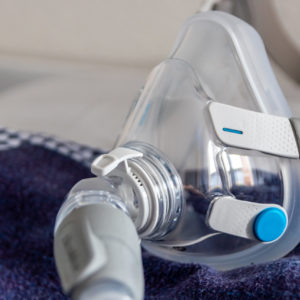 Did You Know?
Millions of Philips CPAP Machines Recalled
Philips DreamStation, CPAP and BiPAP machines sold in recent years may pose a risk of cancer, lung damage and other injuries.
Learn More
Researchers from Columbia University's Mailman School of Public Health studied 241 nonsmoking pregnant women and their children. The pairs were part of Columbia's longstanding urban birth study in New York City.
The children were followed from pregnancy to childhood. Researchers measured the amount of BPA absorbed by the body by collecting urine samples from mothers in their third trimester of pregnancy. Then they collected urine samples from the children at ages 3 and 5.
Later, at ages 10 to 12, the children completed an interview with a trained researcher, focusing on symptoms of depression. They also completed a self-assessment that measures anxiety.
Overall, boys with the highest levels of prenatal exposure to BPA had more symptoms of depression and anxiety than boys with lower levels BPA.
There was no association between depression, anxiety and BPA found in girls in this study. However, a study published in June indicated fetal BPA exposure may change how the body regulates estrogen, causing hormonal problems; a particularly harmful side effect for females.
Boys seem especially effected by BPA exposure. Research published in the Journal of Endocrinology indicated fetal BPA exposure put boys at an increased risk of getting prostate cancer later in life.
Apart from fetal exposure, other research indicates many children are continually exposed to the harmful chemical throughout childhood. A study published last year concluded most cafeteria school lunches served throughout the U.S. contain high levels of BPA.
BPA is often found in plastic bottles, plastic food storage containers, the lining of canned foods, and cash register receipts. A study published last month in the journal Environmental Research concluded consumers who eat foods stored in aluminum cans have up to 229 percent higher levels of BPA than consumers who do not.
Depression and anxiety are not the only side effects linked to BPA. A study published in 2015 linked BPA exposure and an increased risk of obesity and diabetes. Another study linked prenatal BPA exposure to increased risk of experiencing breathing problems, including decreased lung function and persistent wheezing, by the age of five.
The newest research indicates the male brain has greater susceptibility during prenatal development to chemicals like BPA, which is a known endocrine disruptor that interferes with the function of the body's hormones.
Researchers are especially concerned because anxiety and depression can interfere with a child's ability to concentrate, perform in school, socialize and make friends.
Study authors indicate the best way to decrease the levels of BPA is to eat food not stored in aluminum cans and avoid plastic containers with the number 3 and 7. When possible, use containers made from glass, stainless steel or porcelain.
"*" indicates required fields