Bisphenol-A and "BPA-Free" Alternative May Both Pose Risks: Study
January 13, 2015
By: Martha Garcia
As concerns continue to mount about the health risks associated with bisphenol-A (BPA), which is a chemical commonly used in many consumer plastics and bottles, new research suggests that the alternative chemical used in many "BPA-Free" products may be just as harmful in human development.
According to findings published this week in the Proceedings of the National Academy of Sciences of the United States of America, researchers found that low-dose levels of both bisphenol-A (BPA) and bisphenol-S (BPS), a common replacement for BPA in consumer products, cause changes to neurodevelopment in zebrafish, a conclusion that may have wide implications for humans.
This is the first study to show BPS may be as equally detrimental to neurodevelopment as BPA. Researchers say the results apply to all chemically similar compounds and suggest a push to remove the family of chemicals from consumer products.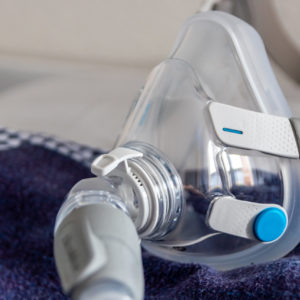 Did You Know?
Millions of Philips CPAP Machines Recalled
Philips DreamStation, CPAP and BiPAP machines sold in recent years may pose a risk of cancer, lung damage and other injuries.
Learn More
"Our results show that BPA-free products are not necessarily safer and support the removal of all bisphenols from consumer merchandise," wrote study authors.
Many studies have implicated the endocrine disruptor BPA as a carcinogen. It has also been linked to obesity and other concerns, including a link to high blood pressure from exposure to canned food lined with BPA.
Following public outcry, BPA has been removed as an ingredient in baby bottles and many refillable water bottles, which are often labeled as "BPA free."
Researchers from the University of Calgary exposed zebrafish to both very low doses of BPA, lower than the accepted human daily exposure, and to BPS. The levels were similar to levels of BPA found in the Bow and Old Man rivers in Canada, two rivers that flow east out of the Rocky Mountains.
BPA resulted in a 180% increase in neuronal birth within the hypothalamus of the brain. BPS caused a 240% increase.
The chemicals caused abnormally high neuron birth within the brain early in development and less neuron birth later in development. In humans, this change effects how the neurons connect and form circuits, often causing behavioral disturbances, such as hyperactivity and autism.
Other studies have also suggested that BPA affected the proper formation of the human brain, causing far reaching effects on neurodevelopment.
Researchers said pregnant women should be especially concerned about exposure to BPA and other chemicals during pregnancy, calling the prenatal period a "BPA window of vulnerability."
BPA and BPS are commonly used in many consumer products, including water bottles, linings of canned goods, car seats and other items.
Another study revealed even very low levels of BPA can cause side effects, including decreased fertility, behavioral problems, polycystic ovarian syndrome and immune response to allergens. The effects were seen at 10-to 40 times lower than the current low dose threshold of BPA.
BPA in 90% of Americans
The results of the study are also concerning, since BPA is not filtered out of water from water treatment plants, offering the chemical directly to consumer homes.
Zebrafish are widely accepted as a biomedical model for understanding embryonic brain development, 80% of genes found in humans also have a counterpart in zebrafish.
Researchers were also surprised the chemical compounds affected male hormones more so than female hormones, which could reveal why more boys than girls experience certain neurodevelopment disorders, such as ADHD and autism.
More than 90% of Americans have BPA in their system at any given time, according to the U.S. Centers for Disease Control and Prevention (CDC).
BPA does not stay in the body for very long, but the chemical is ubiquitous in the environment, posing many opportunities for humans to be exposed, including handling cash register receipts, which are commonly coated with BPA. All the participants of the CDC study had levels of BPA in their urine after handling cash register receipts.
"*" indicates required fields