Study Links BPA to Childhood Obesity, Diabetes Risk
August 22, 2013
By: Martha Garcia
Yet another study highlights the potentially harmful effects of BPA on children, with new research linking the chemical used in many plastic products to an increased risk of childhood obesity and diabetes.  
In a study published in the medical journal Pediatrics, researchers from the University of Michigan measured levels of BPA in the urine of children ages 6 to 18, and found found higher levels of BPA correlated to higher risk factors of obesity.
The team of researchers, led by Donna Eng, M.D., found an association between exposure to BPA and obesity, but did not find a link between heightened levels of BPA and other chronic diseases.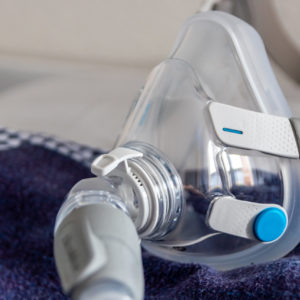 Did You Know?
Millions of Philips CPAP Machines Recalled
Philips DreamStation, CPAP and BiPAP machines sold in recent years may pose a risk of cancer, lung damage and other injuries.
Learn More
After measuring body fat, waist circumference, cardiovascular and diabetes risk factors, researchers adjusted for demographics, tobacco exposure and soda consumption. Children with the higher levels of BPA had higher odds of obesity, levels of body fat and abnormal waist size to height ratio. Obesity was defined as a child with a BMI above the 95th percentile. The researchers from the University of Michigan compared the factors to multiple measures, including cholesterol, insulin and glucose.
Bisphenol A (BPA) is a chemical used in the production of polycarbonate plastic products. It is commonly used in the lining of canned food, plastic drink bottles and many toys. In recent years many studies have pointed to BPA as the cause of severe and serious side effects in children and adults.
Another study published in June found a link between heightened levels of BPA in the urine of children was linked to obesity in adolescent girls. In fact, girls with high levels of BPA faced a two-fold risk of being obese, compared to girls who had normal levels of BPA.
Widespread Concerns About BPA Side Effects
Researchers were surprised the chemical did not heighten the risk factors for contracting other chronic illnesses. Over recent years many other studies have pointed to a link between BPA and other chronic disease risk factors in adults. Researchers say this may be because BPA's adverse effects may compound over time contributing to other health effects that only occur later in life, much past childhood.
Such compounded effects may include the impact BPA has on infertility.  A study which was released earlier this month found BPA caused a higher likelihood of infertility.  Specifically, eggs which received higher levels of BPA were less likely to mature correctly.
Many prior studies have also raised concerns about potential side effects caused by heightened levels of BPA. BPA is known as a hormone disruptor and has been linked to heart disease, along with asthma and obesity.
Another study conducted by researchers at Columbia University Center for Children's Environmental Health found BPA may increase a child's risk of developing asthma. Researchers studied the effects of high levels of BPA in pregnant women and found their children were much more likely to develop asthma later in life.
Because of the long history of negative side effects associated with the chemical, in 2012 the FDA banned the use of BPA in baby products.  While many other countries, including Europe, Canada and Sweden have imposed partial or full bans on the use of the chemical in children's products and food packaging, the FDA remains staunch in its resistance to follow suit.
"*" indicates required fields