Bisphenol A (BPA) Linked To Obesity, Diabetes: Studies
February 21, 2012
By: Staff Writers
The ubiquitous chemical additive bisphenol-A (BPA), which is used in plastic bottles and can liners, may be contributing to the obesity epidemic in the United States and throughout the developed world, according to the findings of two new studies. 
According to a study published in the Journal of Clinical Endocrinology & Metabolism, Chinese researchers found that individuals with the highest levels of BPA in their urine were also the most obese.
In another study published in the medical journal PLoS ONE, Spanish researchers report that BPA may trigger the release of high levels of insulin, which is used to break down food and can cause the body to stop responding to the insulin releases.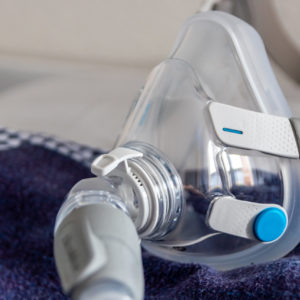 Did You Know?
Millions of Philips CPAP Machines Recalled
Philips DreamStation, CPAP and BiPAP machines sold in recent years may pose a risk of cancer, lung damage and other injuries.
Learn More
Because BPA is what is known as an endocrine disruptor, it can confuse the body's hormones. In fact, it was originally designed as a form of synthetic estrogen before it was remarketed as a plastic liner that could preserve food.
Researchers say that two things might be happening. First, BPA could be telling fat cells to take in more fat than they usually would. Second, it could be telling the body to double the release of insulin when someone eats. The excessive insulin, which tells the body to break down food, will eventually start being ignored by the body as it gets desensitized, meaning that food turns to fat instead of being broken down properly.
The Chinese researchers looked at nearly 3,400 adults ages 40 and older. They found that the 25% who tested highest for BPA urine levels were 50% more likely to be obese than those with lower levels of the chemical. That study also found signs of insulin resistance.
The Spanish researchers looked at mice and pancreatic cell functions when exposed to high levels of BPA, finding that BPA doubled insulin release and can lead to metabolic disorders in humans, including Type 2 diabetes, heart disease and insulin resistance. The mice used in the study were given modified human cells, leading the researchers to determine that BPA can no longer be considered a "weak" estrogen because of its potency.
BPA is used to make many plastic products hard and shatterproof. It is used in the manufacture of many consumer products, such as bottles, cups, can liners, baby products and other food containers.
Exposure to BPA has long been suspected of causing hormonal changes by impacting the human endocrine system. Some prior research has also suggested that BPA side effects can cause developmental abnormalities and other problems over time in infants and young children.
"*" indicates required fields