Brain and Memory Supplements Often Contain Unapproved Drugs: Study
September 24, 2020
By: Martha Garcia
According to the findings of a new study, "smart drugs" or nootropic supplements often contain unapproved pharmaceutical ingredients, which may be at much higher doses than are considered safe.
Many supposed "brain boosting" or "memory enhancing" drugs contain unapproved drugs not disclosed on the label, and some have four times more of pharmacological drugs than are listed, according to findings published this week in the journal Neurology: Clinical Practice.
Nootropics are an over-the-counter dietary supplement often marketed to consumers as improving memory, focus, depression, sleep, anxiety, or even as anti-aging products. These supplements are often called brain boosting or smart drugs. The nootropic market is projected to reach nearly $5 billion by 2025.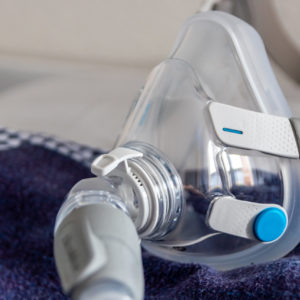 Did You Know?
Millions of Philips CPAP Machines Recalled
Philips DreamStation, CPAP and BiPAP machines sold in recent years may pose a risk of cancer, lung damage and other injuries.
Learn More
The study involved the testing of 10 products available for sale to the public, though the researchers did not identify which products they tested. The supplements were chosen if they advertised containing omberacetam, antiracetam, phenylracetam or oxiracetam; none of which have been approved for human use in the United States.
According to the findings, Harvard researchers detected several drugs which that not listed on the label, including phenibut, a central nervous system depressant; vinpocetine, a drug approved in Europe for the treatment of cerebrovascular disorders such as stroke and dementia, but is also known to cause miscarriages in pregnant women; and picamilon, an anti-anxiety drug sold in Russia, but barred from use in U.S. dietary supplements such as these.
In addition to containing drugs not listed on the label, the researchers also found that some did not contain the drugs they actually did list on their label, and for those that listed quantities of the drugs the supplements contained, 75% were inaccurate.
The researchers determined consumers could be taking up to four times the recommended amounts of some drugs, and as many as four unapproved drugs not listed on the labels.
"Over-the-counter cognitive enhancement supplements may contain multiple unapproved drugs," the researchers warned. "The health effects of consuming untested combinations of unapproved drugs at unpredictable dosages without clinician oversight in supplements is unknown."
Researchers did not disclose the names of the supplements tested. Dietary supplements are not strictly regulated by the Food and Drug Administration like pharmaceutical drugs. They do not require rigorous testing or clinical trials before entering the U.S. market and are typically only pulled when shown to harm consumers.
"*" indicates required fields