Papayas Recalled Again, As Fourth Multi-State Salmonella Outbreak Emerges
September 13, 2017
By: Russell Maas
Amid a fourth multi-state outbreak of Salmonella food poisoning linked to imported papayas, which brings the total number of illnesses nationwide over the past year to more than 200 people in 23 states, federal health regulators are again warning consumers to avoid certain Mexican papaya products.
The FDA announced a Maradol Papaya recall on September 10, after routine testing discovered traces of salmonella in the fruit products that match strains isolated from over a dozen new illness reports, including one death.
This is the latest in a series of papayas recalled since July 2017, involving illnesses with four different strains of Salmonella among individuals who consumed papaya imported from Mexico. In total, out of the 200 people sickened, at least 65 have required hospitalization due to the food poisoning.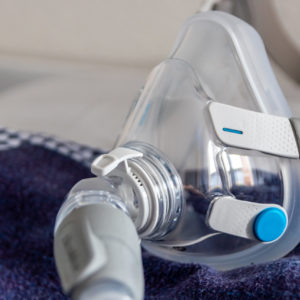 Did You Know?
Millions of Philips CPAP Machines Recalled
Philips DreamStation, CPAP and BiPAP machines sold in recent years may pose a risk of cancer, lung damage and other injuries.
Learn More
The U.S. Centers for Disease Control and Prevention (CDC) first initiated an investigation into the salmonella outbreaks in mid-July, after receiving 47 reported illnesses, including 12 hospitalizations across a dozen states. The case count has more than doubled, while officials identified the source of the contamination.
On July 26, the FDA announced a Caribeña brand Maradol Papaya recall affecting produce imported from Mexico to the Maryland distribution company, Grande Produce.
After further investigations, the FDA also announced a Cavi Brand Maradol Papaya recall on August 4, which includes an estimated 2,483 boxes, grown and packed in Carica de Campeche. Those papayas were recalled after random sample testing found positive traces of Salmonella in several brands of papayas grown at the farm.
The FDA initiated the latest Bravo Produce Inc. Maradol Papaya recall on September 10, after laboratory testing returned positive for several strains of Salmonella. The products were grown by grown by Productores y Exportadores de Carica Papaya de Tecomán y Costa Alegre SPR of RL and packed by Frutas Selectas de Tijuana, S. de RL de CV.
The recalled Bravo papayas were distributed to markets within the state of California from August 10, 2017 through August 29, 2017, specifically to wholesale customers including retail consumers. Customers may identify the recalled papayas by the packaging company, which is Frutas Selectas de Tijuana, S. de R.L. of C.V.
Salmonella infections can cause mild to severe health consequences depending upon the individual. The bacteria may cause a healthy person to experience fever, diarrhea, nausea, vomiting, and abdominal pain whereas the young or elderly with weakened immune systems may face more severe consequences, including fatal infections.
In some reported cases, Salmonella infections in pregnant women have been known to cause still births and miscarriages. Occasionally, salmonella infections may travel through the bloodstream and produce illnesses such as arterial infections, endocarditis and arthritis, which can cause severe to potentially life threatening health consequences.
The CDC recommends that consumers avoid eating, restaurants not serve, and retailers immediately discontinue selling Maradol papayas from the Carica de Campeche, Caraveo Produce, or El Zapotanito farms in Mexico. Additional recommendations from the CDC and FDA include;
If you aren't sure if the papaya you bought is a Maradol papaya from one of these farms, ask the place of purchase. Restaurants and retailers can ask their suppliers.
When in doubt, don't eat, sell, or serve papayas; just throw them out.
Wash and sanitize countertops as well as drawers or shelves in refrigerators where Maradol papayas were stored.
"*" indicates required fields