Breast Implant ALCL Lawsuit Claims Woman Was Enrolled In Study Without Warning Of Cancer Risks
August 13, 2019
By: Irvin Jackson
According to allegations raised in a recently filed lawsuit, a California woman indicates that medical device manufacturers, as well as a researcher who convinced her to take part in a breast implant study involving certain implants, should be held accountable for her development of a rare form of cancer, known as breast implant-associated anaplastic large cell lymphoma (BIA-ALCL).
Jennifer Cook filed the complaint (PDF) earlier this month in the U.S. District Court for the Central District of California, naming Johnson & Johnson and its subsidiaries, Mentor Worldwide and Ethicon, as well as Dr. William Grant Stevens as defendants.
According to the lawsuit, Cook was convinced to join the Continued Access Study of the Mentor Countour Profile Gel Breast Implant (CPG CA Study) in August 6, 2010, by Dr. Stevens, who was the principal investigator.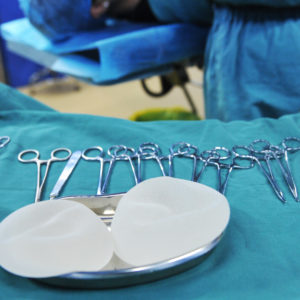 The informed consent document Cook signed expressly indicated there was no scientific evidence linking breast implants to cancer. However, just days after she received the implants, Cook indicates that she began to experience complications, and Stevens indicated they should be removed and replaced, according to the complaint.
The Johnson & Johnson product was subsequently replaced with Allergan breast implants, which Cook says led to a breast implant ALCL diagnosis in August 2017.
As a result of the cancer diagnosis, Cook had the second set of implants removed, and underwent seven rounds of brentuximab, a type of immunotherapy, to combat the cancer.
"At the time of Plaintiff's surgery to remove and replace her implants with Allergan breast implants, Plaintiff continued to be ignorant of the falsity of the above-referenced representation in the Informed Consent," the lawsuit states. "Plaintiff would not have agreed to the replacement of her CPG Breast Implants with Allergan breast implants or breast implants of any other type had she known the true facts about the scientific evidence linking breast implants to cancer."
Cook filed a separate breast implant lawsuit against Allergan late last month, over design defects with the Natrelle Style 115 Biocell breast implants, which were subsequently recalled and she alleges actually caused her cancer diagnosis.
The FDA indicates there are at least 573 known cases of breast implant ALCL diagnosed worldwide, including at least 33 deaths. Of those, 481 have been linked to Allergan breast implants, which have also been linked to at least 12 of the 13 deaths where the manufacturer of the breast implant was known.
In June 2017, a study published in the medical journal Plastic and Reconstructive Surgery suggested that certain textured breast implants may increase the risk of anaplastic large cell lymphoma anywhere from 10 to 14 times, when compared to smooth breast implants.
Another study, published in October 2017, warned that many breast implant cancer cases worldwide have likely not been reported, and noted that doctors and patients may not be aware of BIA-ALCL.
Last month, the FDA announced that all Allergan Natrelle and Biocell lines of microtextured breast implants were being removed from the market, due to the risk of breast implant ALCL.
Cook's complaint is one of a growing number of breast implant ALCL lawsuits filed by women throughout the United States, including several class action lawsuits that call for medical monitoring for women with the recalled implants.
"*" indicates required fields