Breast Implant ALCL Lawsuits Continue To Mount As New Cases of Cancer Diagnosed
January 26, 2022
By: Irvin Jackson
A steady stream of new breast implant lawsuits continue to be filed against Allergan more than two years after a recall was issued for Biocell textured implants, as women continue to be diagnosed with new cases of a rare cancer linked to the design, which is now commonly referred to as breast implant-associated anaplastic large cell lymphoma (BIA-ALCL).
Allergan Biocell implants were sold for years, featuring a macrotextured surface that has now be linked to an increased risk of cancer that may develop in the tissue surrounding the implant. A massive breast implant recall was issued in July 2019, removing the entire product line from the global market due to concerns about long-term cancer risks as the textured implants remained in place.
Nearly 1,000 product liability lawsuits have been filed by women throughout the federal court system over the past two years, which were consolidated before one federal judge in December 2019, as part of a multidistrict litigation, or MDL. However, new complaints continue to be brought, often involving women diagnosed with the breast implant lymphoma years after the recall.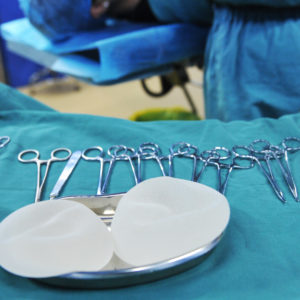 Last month, a complaint (PDF) was filed by Janet Nolan, indicating that she was diagnosed with breast implant ALCL in September 2021, alleging that the cancer was caused by one of Allergan's Natrelle saline-filled breast implants placed in June 2004.
Similarly, another complaint (PDF) was filed on Monday by Meagan Joplin, of Texas, indicating that she was diagnosed with BIA-ALCL in July 2021, after receiving defective implants in May 2016. As a result of the recent cancer diagnosis, the breast implants were explanted in August 2021.
While the size and scope of the breast implant litigation continues to grow, coordinated discovery is being conducted by the parties and a small group of bellwether claims are being prepared for early trial dates to help the parties gauge how juries may respond to certain evidence and testimony that will be repeated throughout the lawsuits.
"*" indicates required fields