Breast Implant Blood Cancer Risk Linked to Cheaper, Textured Devices
September 15, 2017
By: Irvin Jackson
As a growing number of breast implant blood cancer cases continue to be identified, concerns are mounting about the risk that women may develop anaplastic large cell lymphoma (ALCL) after receiving certain implants with a textured surface.
In a report published last month in the Medical Journal of Australia, researchers raise concerns about the high number of cheaper, textured breast implants used during breast surgery in that country, which have been linked to the development of the rare form of non-Hodgkins lymphoma in the tissue around the breast.
Earlier this year, the FDA issued warnings about breast implant cancer risks, indicating that most women diagnosed with breast implant-associated anaplastic large cell lymphoma (BIA-ALCL) received textured implants, as opposed to implants with smooth surfaces.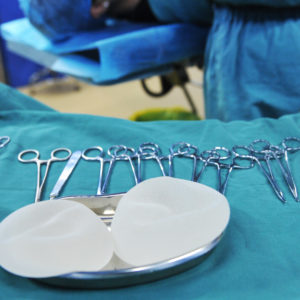 While the agency was aware of at least 60 cases of the rare blood cancer from breast implants in early 2011, at least 359 medical device reports were received by the FDA according to a statement issued in March 2017, including at least nine deaths.
In Australia, the breast implant blood cancer problems may be a particular issue, as reports suggest that 90% of women who received breast implants in that country received devices with textured surfaces, which other research has suggested may result in chronic inflammation and immune system reactions that lead to the development of lymphoma in the fluid around the breast implant.
It is unclear whether textured breast implants are as popular in the U.S. and other countries. Australia benefits from having a breast device registry, but the recent report published in the Medical Journal of Australia warns that the country may need more resources to combat the increasing concerns over BIA-ALCL.
"Most breast implants are used in young women and in women who have had breast cancer, thus long term exposure to these devices can be anticipated," the report states. "It is therefore imperative to identify serious adverse effects at the earliest opportunity. The Australian Breast Device Registry is ideally positioned to do this, but it requires sufficient resources and engagement to ensure that it remains fit for purpose."
After Australia's Therapeutic Goods Administration (TGA) launched an effort to monitor for cases of anaplastic large cell lymphoma (ALCL) from breast implants, the number of identified cases in that country more than doubled, increasing the level of concern among doctors and patients worldwide.
In June, a study published in the medical journal Plastic and Reconstructive Surgery suggested that certain textured breast implants may increase the risk of anaplastic large cell lymphoma anywhere from 10 to 14 times, when compared to smooth breast implants.
As researchers continue to evaluate the specific cause of the breast implant lymphoma problems, many women are raising serious questions about why certain products appear to be more likely to be associated with the development of cancer, and how manufacturers failed to address potential design defects earlier.
Product liability lawyers are reviewing potential breast implant blood cancer lawsuits for women nationwide who have been diagnosed with ALCL or other lymphoma in the tissue around the breasts, which may have been avoided if a different type of implant had been used.
"*" indicates required fields