Breast Implant Cancer Problems Require Better Reporting Procedures: Report
June 06, 2017
By: Austin Kirk
The findings of a new study suggest that U.S. health experts may not be receiving enough data about rare cancer problems linked to breast implants, noting that federal reporting has limitations in providing clinical history, treatment and rate of incidence. 
Researchers with the University of Michigan report that cases of breast implant-associated anaplastic large cell lymphoma (BIA-ALCL) are only being tracked by a few small patient registries and academic centers worldwide, leaving the medical community reliant on patient and doctor reporting, which is often incomplete.
In a study published this month in the medical journal Plastic and Reconstructive Surgery, researchers evaluated data from federal medical device regulatory bodies and databases in 40 countries, identifying at least 363 cases of breast implant cancer.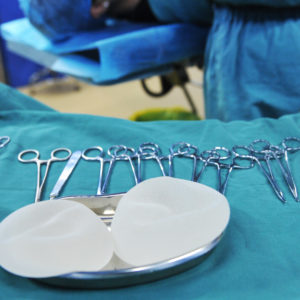 When researchers looked specifically at the U.S. Manufacturer and User Facility Device Experience (MAUDE) database, they found 258 unique cases using the terms "anaplastic" and "ALCL". Of the U.S. cases, only 130 included details on pathologic markers.
Researchers found that 136 cases involved treatment, with more than 90% involving removal of the breast implant, 31% involving chemotherapy, 18% involving radiation therapy, and 6.6% involved stem cell transplants. Of the cases in the U.S., five deaths were reported.
"Federal reporting of breast implant–associated ALCL has limitations in providing clinical history, treatment, and oncologic follow-up," the researchers concluded. "Worldwide and country-specific total and textured implant sales data are needed to determine critical incidence and prevalence analysis. International multi-institutional collaborations and centralized tissue consortiums working in concert with federal authorities are necessary to acquire accurate complete data on breast implant–associated ALCL."
Earlier this year, the FDA issued warnings about breast implant lymphoma risks, indicating that the agency was aware of at least 359 medical device reports involving women diagnosed with the rare form of non-Hodgkins lymphoma, including at least nine deaths.
After Australia's Therapeutic Goods Administration (TGA) launched an effort to monitor for cases of anaplastic large cell lymphoma (ALCL) from breast implants, the number of identified cases in that country more than doubled, increasing the level of concern among doctors and patients worldwide.
There is little known about the cause of the breast implant cancer, but investigators have noted that the risk seems higher among women with breast implants that have a textured surface, which may be causing chronic inflammation and immune system reactions, leading to the development of lymphoma in the fluid around the breast implant.
Earlier this month, another study published in the medical journal Plastic and Reconstructive Surgery suggested that certain textured breast implants may increase the risk of anaplastic large cell lymphoma anywhere from 10 to 14 times, when compared to smooth breast implants.
This latest study's findings also indicate that most appeared to be linked to textured breast implants.
As researchers continue to evaluate the specific cause of the breast implant lymphoma problems, many women are raising serious questions about why certain products appear to be more likely to be associated with the development of cancer, and how manufacturers failed to address potential design defects earlier.
Product liability lawyers are reviewing potential breast implant lymphoma lawsuits for women diagnosed with this rare cancer that develops in the tissue surrounding the implant.
Cindy

June 12, 2017 at 9:09 pm

What are the side affects with this cancer. I am having a lot of problems and they have no answers. I do have breast implants, not sure what kind they are.
"*" indicates required fields