Diagnosed Breast Implant Lymphoma Cases Top 400, According to FDA Update
March 22, 2018
By: Irvin Jackson
Federal regulators are now aware of more than 400 cases of a rare form of lymphoma diagnosed among women with textured breast implants, known as breast implant-associated anaplastic large cell lymphoma (BIA-ALCL), and are calling for plastic surgeons to make sure that patients are well informed about the potential cancer risks with breast enhancement or reconstruction surgery. 
On March 22, the FDA issued an update for consumers regarding the agency's ongoing investigation in the link between breast implants and lymphoma that may develop in the surrounding tissue.
The statement includes additional information on the number of diagnosed breast implant cancer cases that have now been confirmed based on adverse event data and case reports published in medical literature, indicating that there are at least 414 women impacted. The agency now estimates that the rare cancer may develop in as many as one out of every 3,817 women who receive textured breast implants.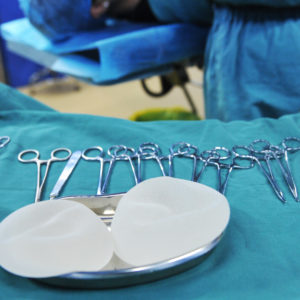 The agency first issued warnings about the breast implant lymphoma rates last year, and a number of subsequent studies have confirmed that the cancer risk is real, and appears to be linked specifically to the use of certain textured breast implants with larger surface areas.
In June 2017, a study published in the medical journal Plastic and Reconstructive Surgery suggested that certain textured breast implants may increase the risk of anaplastic large cell lymphoma anywhere from 10 to 14 times, when compared to smooth breast implants.
In October 2017, a study published in the medical journal JAMA Surgery warned that many breast implant cancer cases worldwide have likely not been reported, and noted that doctors and patients may not be aware of BIA-ALCL. As more information becomes public about the breast implant cancer cases, experts have warned that the number of cases reported will likely increase significantly.
This week, the FDA also updated its breast implant post-approval studies page to make the data from the new studies easier for patients to read and understand.
"We hope that this information prompts providers and patients to have important, informed conversations about breast implants and the risk of BIA-ALCL," Dr. Binita Ashar, director of the division of surgical devices in the FDA's Center for Devices and Radiological Health, said in the update. "At the same time, we remain committed to working in partnership with all stakeholders to continue to study, understand and provide updates about this important public health issue."
As regulators and researchers worldwide continue to evaluate the specific cause of the breast implant lymphoma problems, many women are raising serious questions about why certain products appear to be more likely to be associated with the development of cancer, and how manufacturers failed to address potential design defects earlier.
Product liability lawyers in the U.S. are now reviewing potential textured breast implant lawsuits for women diagnosed with anaplastic large cell lymphoma (ALCL), which develops in the tissue surrounding the breast.
"*" indicates required fields