Breville Pressure Cooker Recall Issued After Reports of Burns
December 23, 2015
By: Martha Garcia
In response to reports of burns caused by the unexpected release of pressure, more than 35,000 Breville pressure cookers are being recalled due to a risk that they may suddenly spray steam and hot contents on users 
The Breville Fast/Slow Pressure Cooker recall was announced by the U.S. Consumer Product Safety Commission (CPSC) on December 22, following at least five reports of burns, including second degree burns to the hands, arms and stomach.
The recalled pressure cookers may have a sealing gasket that was inserted upside down on the lid during the manufacturing process. This may allow the unexpected release of built-up pressure, posing a serious risk of scalds and burns for consumers.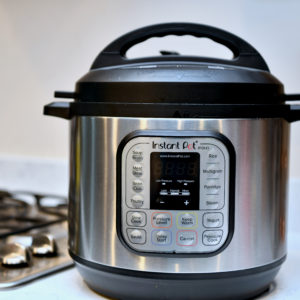 Pressure cookers are designed to hold high amounts of pressure within the pot to cook food in an expedited manner. However, with incorrect assembly, the cooker may not hold the amount of pressure it is needs to withstand, releasing the pressure suddenly.
The recall affects about Breville 6-quart capacity programmable electric pressure cooker with brushed stainless steel construction and a 3-way safety system. The safety system includes, a locking lid, safety valve and pressure release button. Pressure cookers with model number BPR600XL and batch numbers between 1235 and 1529 are included in the recall. Model numbers and batch codes can be located on the bottom of the pressure cooker.
The recalled pressure cookers which were sold online and in various stores nationwide; including, Bed, Bath and Beyond, Best Buy, Macy's, Sur la Table, Williams Sonoma, Amazon.com and BrevilleUSA.com. The item is sold for $180 and was sold in stores and online from September 2012, through October 2015.
Consumers are cautioned to immediately stop using the recalled pressure cookers and to contact Breville for a replacement sealing gasket and updated safety instructions at 800-983-3165.
Kathryn

December 28, 2016 at 12:02 am

I suffered first degree burns from the pressure cooker they asked me to send it back I did with photos and never heard from them again
"*" indicates required fields