Brintellix Forced To Change Name Due to Similarity to Brilinta
May 09, 2016
By: Russell Maas
Amid continuing problems with medication mixups involving the antidepressant Brintellix and blood thinner Brilinta, federal regulators indicate that the makers of Brintellix will change the name of their product to Trintellix.
In a drug safety communication issued last week, the FDA indicates that it is aware of at least 50 reports of problems with prescribing or dispensing the drugs due to name confusion, which could pose a serious health risk for consumers who receive a blood thinner instead of an antidepressant.
The agency previously attempted to address the problem by issuing a warning for doctors, pharmacies and other healthcare providers about the risk of medication errors with Brintellix and Brilinta in July 2015. However, problems have continued to be reported, although the agency indicates that it is not aware of any adverse health consequences caused by ingesting the wrong medication.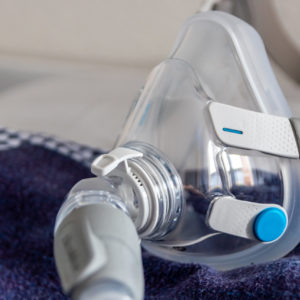 Did You Know?
Millions of Philips CPAP Machines Recalled
Philips DreamStation, CPAP and BiPAP machines sold in recent years may pose a risk of cancer, lung damage and other injuries.
Learn More
Brintellix is an antidepressant drug used to treat adult patients with major depressive disorders (MDD). The drug is part of a class of antidepressants called serotonin reuptake inhibitors (SSRIs), which are designed to re-balance chemical levels in the brain to decrease depression. The medication is manufactured by Takeda Pharmaceuticals and the tablets are tea-shaped and have a "TL" on one side and a number representing he strength on the other side. The pills vary in color depending on the strength, however some are produced in a yellow color similar to Brilinta.
Brilinta is an anti-platelet, anti-blood clotting medication that lowers the risk of having another heart attack or dying from heart problems following a heart attack or severe chest pain. The drug keeps the platelets from sticking together, preventing blood clots from forming. The tablets are round and yellow, with a 90 above a T stamped on one side. The drug is manufactured by AstraZeneca PLC and has substantially grown in popularity throughout the medical field since it was approved by the FDA in July 2011.
Increasing prescribing and dispensing errors are occurring due to name confusion and similarity of pill appearance, since both can appear as small yellow tablets. Problems have also reportedly stemmeing from medical coding errors, which records the first three letters of the medication before producing the suggested medication, often leading to further confusion between Brilinta and Brintellix.
According to the FDA statement, outcomes from a prescribing error could be fatal. Patients needing prescriptions for Brilinta that wrongfully receive the antidepressant medication Brintellix in error can suffer severe side effects including increased risk of heart attacks, strokes, and the formation of blood clots in arteries and veins throughout the body.
Patients who are wrongfully prescribed the blood thinner Brilinta are susceptible to serious adverse health consequences also due to failure to treat their MDD, which left untreated could lead to severe depression, insomnia, mood swings and suicidal thoughts among many other side effects. Patients also under the improper use of a blood thinner could be more susceptible to severe bleeding events requiring immediate medical intervention.
The new brand name Trintellix is set to begin being displayed on the prescription bottles starting in June 2016, and healthcare professionals are being informed that no other label, packaging, or pill appearance changes are being made. Healthcare professionals, pharmacists and consumers should all carefully check to make sure they are dispensing or receiving the correct medicine. Takeda Pharmaceuticals will be providing the generic name of Brintellix/Trintellix on the packaging to help avoid confusion, which is Vortioxetine.
The name confusion problems come amid increasing concerns about the risks that may be linked to side effects of Brilinta, after a study published last year suggested that users may be less likely to suffer a second heart attack, but face an increased risk of dangerous bleeding events.
In 2013, the U.S. Department of Justice launched an investigation into previous clinical trials on Brilinta, after a report published in the International Journal of Cardiology suggested that AstraZeneca may have manipulated data during an 18,000-patient clinical trial to make the drug appear safe when data suggested otherwise. The report detailed that there were a number of irregularities during the clinical trial and suggested that reports of heart attacks linked to Brilinta may have been under-reported.
"*" indicates required fields