Bronchoscope Infection Risk Highlighted in FDA Warning
September 21, 2015
By: Irvin Jackson
Federal regulators have identified yet another type of medical scope that hospitals may have difficulty properly cleaning between patients, highlighting a risk of spreading infections among patients who use the same flexible bronchoscope. 
The FDA issued a safety communication last week, warning about the risk of bronchoscope infections. The agency indicates that it received 109 reports of infections or device contamination involving bronchoscopes between January 2010 and June 2015.
Bronchoscopes are long, thin, flexible lighted tubes that are inserted through the mouth or nose and used to examined the larynx, throat, trachea and lower airways. The FDA estimates that about 500,000 procedures per year in the U.S. involve bronchoscope examinations.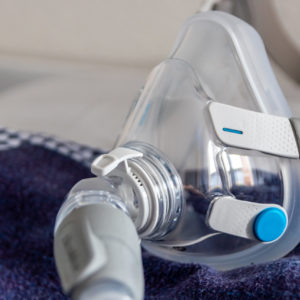 Did You Know?
Millions of Philips CPAP Machines Recalled
Philips DreamStation, CPAP and BiPAP machines sold in recent years may pose a risk of cancer, lung damage and other injuries.
Learn More
Similar reprocessing or cleaning concerns have emerged in recent months about infections from duodenoscopes, which are a different type of medical scope used in endoscopic retrograde cholangiopancreatography (ERCP) procedures.
The FDA began investigating all medical devices that require extensive sterilization between procedures, known as reprocessing, after determining that several infection outbreaks were linked to contaminated duodenoscopes, even after hospitals followed the cleaning instructions provided by the device manufacturers. Poorly reprocessed devices can spread infections and blood borne diseases from one patient to the next.
The FDA's investigation turned up the 109 Medical Device Reports (MDRs) of infections or device contamination linked to reprocessed bronchoscopes, which were submitted by health care professionals and manufacturers.
"When compared to the number of bronchoscopy procedures performed in the U.S. each year, this is considered a small number of MDRs," the FDA noted. "However, in 2014, the FDA received 50 MDRs that mentioned infections or device contamination associated with reprocessed flexible bronchoscopes, which prompted additional investigation on this issue."
To date, most of those reports appear to be linked to either a failure to meticulously follow the manufacturer's cleaning instructions or continued use of devices with integrity, maintenance and mechanical issues.
The FDA is advising health care professionals to strictly adhere to the manufacturer's reprocessing and preventative maintenance instructions, remove from service any devices with visible signs of damage or which fail to pass a "leak test," and to properly store bronchoscopes in a way that minimizes the risk of contamination or collection and retention of moisture.
The agency's warning also notes that a small number of the reports indicate that contamination persisted even when hospital staff followed the manufacturer's reprocessing instructions. The FDA is currently investigating those claims.
Medical Scope Reprocessing Problems
In February, concerns about the risk of medical scope infections gained widespread attention following an outbreak of carbapenem-resistant enterobacteriaceae (CRE) at UCLA's Ronald Reagan Medical Center. The outbreak occurred among individuals who underwent an ERCP at the hospital, where reprocessed duodenoscopes were used. At least seven infections and two deaths were linked to the device, with nearly 200 other patients told that they should be monitored.
FDA reviewers determined that the instructions sent out with the duodenoscope used at UCLA were inadequate and that even if the recommended steps were followed to clean the scope, flaws in the design may allow them to become easily contaminated.
Under 1996 FDA guidance, manufacturers were not required to submit data proving the cleaning protocols were effective and were allowed to set their own standards for effectiveness. The FDA is attempting to focus on this gap in oversight of regulation of medical scope cleaning protocols and potential design flaws.
The outbreaks call into question the safety and reliability of the current cleaning procedures. Following the UCLA outbreak, the duodenoscopes were pulled and a heightened protocol was implemented, one going above and beyond that recommended by the manufacturers.
In May, an FDA advisory committee determined that the devices "do not provide a reasonable assurance of safety and effectiveness" due to the difficulty cleaning them. The panel said that manual cleaning is still important and needs to continue, but also recommended that the FDA reclassify duodenoscopes from semi-critical medical devices to critical medical devices and said reprocessing needs to be taken from "high level disinfection" processes to full sterilization.
Despite the concerns, the panel also determined that the benefits provided by ERCP procedures still outweigh the risks associated with the use of duodenoscopes. They called on the FDA to develop a guide of best practices to make sure that manufacturer instructions are followed, in addition to the need for better instructions overall.
Several duodenoscope infection lawsuits have already been filed  against Olympus over the infections linked to the UCLA outbreak. The complaints allege that design problems that make the scopes especially difficult to clean, placing patients at higher risk of contracting illness.
"*" indicates required fields