Planned C-Sections May Increase Risk of Asthma and All-Cause Death for Children: Study
December 02, 2015
By: Martha Garcia
New research suggests that having a planned c-section may place children at an increased risk of later developing asthma or other health complications. 
In a study published in the The Journal of the American Medical Association (JAMA) on December 1, researchers from Scotland found that babies born through a planned cesarean delivery, or C-section, were more likely to develop asthma by the age of five and had a higher likelihood of facing an early death, compared to babies born vaginally or by emergency C-section.
Researchers examined data on more than 320,000 firstborns in Scotland and the United Kingdom from 1993 to 2007. Those infants were followed up until February 2015.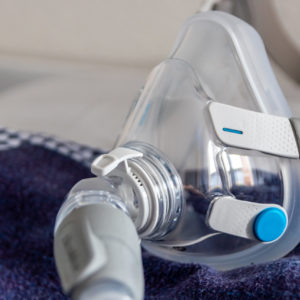 Did You Know?
Millions of Philips CPAP Machines Recalled
Philips DreamStation, CPAP and BiPAP machines sold in recent years may pose a risk of cancer, lung damage and other injuries.
Learn More
Infants born by a planned C-section instead of an emergency C-section were not only more likely to develop asthma, but were also more likely to require a hospital admission related to asthma and require a salbutamol inhaler prescription.
Overall, those babies faced a higher likelihood of asthma, but not a higher risk of developing other childhood problems, including obesity, inflammatory bowel disease, cancer or type 1 diabetes.
Researchers emphasize, despite the heightened risk, the difference in risk was quite small. Comparatively, 3.73% of infants born through planned c-section were hospitalized by 5 for asthma; while 3.41% born vaginally were hospitalized by the age of five. The risk of needing an asthma inhaler varied from 10.3 for planned c-section babies, compared to 9.6% for babies born vaginally.
Lead author of the study, Dr. Mairead Black, fellow in obstetrics at the University of Aberdeen in Scotland said the process of going through the birth canal may be an advantage for babies, benefitting the immune system. While c-sections may play a role in asthma, it is not a large enough role to influence individual c-section choices.
More than 1.2 million C-sections were performed in the U.S. in 2013, which is roughly one in every three live births. Since the mid-80s, the World Health Organization has recommended against C-sections unless medically necessary. However, another study reveals c-sections, whether planned or emergency, may increase the risk of death to the infant and the mother worldwide.
That study, also published December 1 in The Journal of the American Medical Association, revealed the optimal number of c-sections that offers decreased death rates is about 19 per 100 live births. Anything lower results in increased risk of death for both mother and child; higher, and no additional benefit is seen.
The study focused on more than 22.9 million C-sections in 194 countries between 2005 to 2012. C-section rates varied from country to country from 2 to 50 percent of live births.
Countries with low c-section rates had higher rates of maternal and neonatal deaths. As c-section rates increased, deaths decreased.
In some countries adequate access to safe and timely emergency obstetrical care is needed to help improve outcomes. Study authors recommend that countries trying to improve maternal and neonatal outcomes should consider c-section as part of comprehensive maternal care.
"*" indicates required fields