C-Section Birth Linked To Increased Risk of Obesity, Diabetes, Later In Life: Study
April 14, 2020
By: Martha Garcia
Being born by cesarean delivery may increase a child's risk of being obese and having diabetes in adulthood, according to the findings of a new study.
Some prior research has linked c-sections to an increased risk of childhood obesity, but a group of researchers from the U.S. and Spain are the first to link the risk for problems later in adulthood. Their findings were published April 13, in the journal JAMA Network Open.
The study included 33,000 women born between 1946 and 1964, who participated in the Nurses' Health Study II. The participant's mothers provided information on delivery and pregnancy characteristics.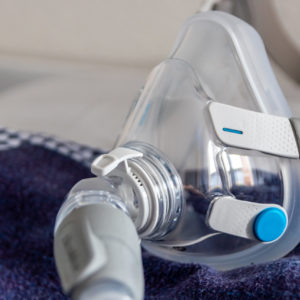 Did You Know?
Millions of Philips CPAP Machines Recalled
Philips DreamStation, CPAP and BiPAP machines sold in recent years may pose a risk of cancer, lung damage and other injuries.
Learn More
Roughly 1,000 of the children were born via c-section. The participants provided information every two years on weight and type 2 diabetes diagnosis.
Of the group, 36% of women were obese and 6% received a diagnosis of type 2 diabetes.
According to the findings, women born by c-section were more likely to be obese and have Type 2 diabetes. Those born by c-section were 11% more likely to be obese as adults compared to women who were born by vaginal delivery. They also had a 46% higher risk of developing type 2 diabetes.
The risk was still high even after adjusting for a participant's body mass index.
Researchers speculate that a c-section can affect the microbiome of the gut, so a baby born by c-section may have less diverse gut microbiota than those born vaginally. Infants born vaginally get their microbiome from their mother's during delivery.
These differences in the gut are often seen in babies and young children, but researchers are unsure if the differences persist into adulthood.
Prior studies have linked c-section births with a 33% increased risk of autism spectrum disorder and a 17% increased risk of ADHD in children, for example.
Study authors emphasized the findings should not worry women about delivering via c-section when it is medically necessary, such as when the life of the mother or baby are endangered.
However, the researchers say the findings do suggest evidence there may be a harmful effect of electively choosing c-section as a routine procedure. One study published in 2018 indicated many women who have a vaginal birth after having a c-section with an earlier pregnancy can experience serious complications and risks, including death.
Women and their doctors must weight all the risks and benefits before opting to do an elective c-section, the researchers advised.
More than 1.2 million c-section deliveries are performed each year in the U.S. It is the most common in-patient surgical procedure and accounts for one-third of births. Globally, about one in five babies are born by c-section.
"*" indicates required fields