C-Sections, Induced Births Decline Amid Concerns Over Complications, Birth Injuries
August 02, 2016
By: Irvin Jackson
The findings of new research suggest that the rate of cesarean sections and induced births are on the decline in the United States, as more experts warn against unnecessary obstetric interventions during child birth due to the risk of birth injuries and complications. 
In a study published last week in the Journal of the American Medical Association (JAMA), researchers found that obstetric interventions for babies delivered both pre-term and early term have decreased since 2006.
An international group of researchers looked at how live births were conducted in late preterm and early term births from 2006 to the present in the U.S., Canada, Denmark, Finland, Norway and Sweden. Data was gleaned from millions of births during that time period, including nearly 26 million in the U.S.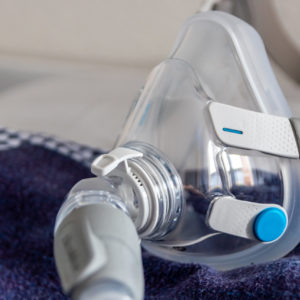 Did You Know?
Millions of Philips CPAP Machines Recalled
Philips DreamStation, CPAP and BiPAP machines sold in recent years may pose a risk of cancer, lung damage and other injuries.
Learn More
According to the findings, early term birth rates involving clinician-initiated obstetric intervention dropped in the U.S. from 33% in 2006 to 21% in 2014. By comparison, the rate of early term births without clinician-initiated intervention only dropped from 29.7% to 27.1%.
Researchers attributed the decrease to recommendations by the American Congress of Obstetrics and Gynecology (ACOG), to delay such interventions, including induced labor and c-sections, to 39 weeks of pregnancy or later, which is considered a full term pregnancy. Instead, the group has called for more non-medical support for expecting mothers during labor.
More than 1.2 million C-sections were performed in the U.S. in 2013, which is roughly one in every three live births. Since the mid-1980's, the World Health Organization has recommended against C-sections unless medically necessary.
C-Section Birth Injury Risks
Some studies have indicated that c-sections, whether planned or emergency, may increase the risk of death to the infant and the mother worldwide.
One such study, published in December 2015 in JAMA, revealed the optimal number of c-sections that offers decreased death rates is about 19 per 100 live births. Anything lower results in increased risk of death for both mother and child; higher, and no additional benefit is seen.
Another study, published in March, found that there may be a 23% higher risk of childhood acute lymphoblastic leukemia (ALL) associated with pre-labor c-section delivery.
Other studies have shown that there may be health risks associated with a lack of exposure to microbiota, which an infant is exposed to in the birth canal, including an asthma risk linked to planned cesarean births.
Experts say that use of best practices in the obstetrics' profession are inconsistent. ACOG has warned that adoption of updated and new best practices varies across the country.
One example of these inconsistencies included the use of cesarean sections. A 2013 national study found cesarean use varied by provider from 7% to 70%. Non-medical considerations, including convenience and compensation, contributed significantly to the heavy use of cesareans among some providers, according to the report.
"*" indicates required fields