AFFF Lawsuit Alleges Camp Lejeune Water Contamination Caused Ulcerative Colitis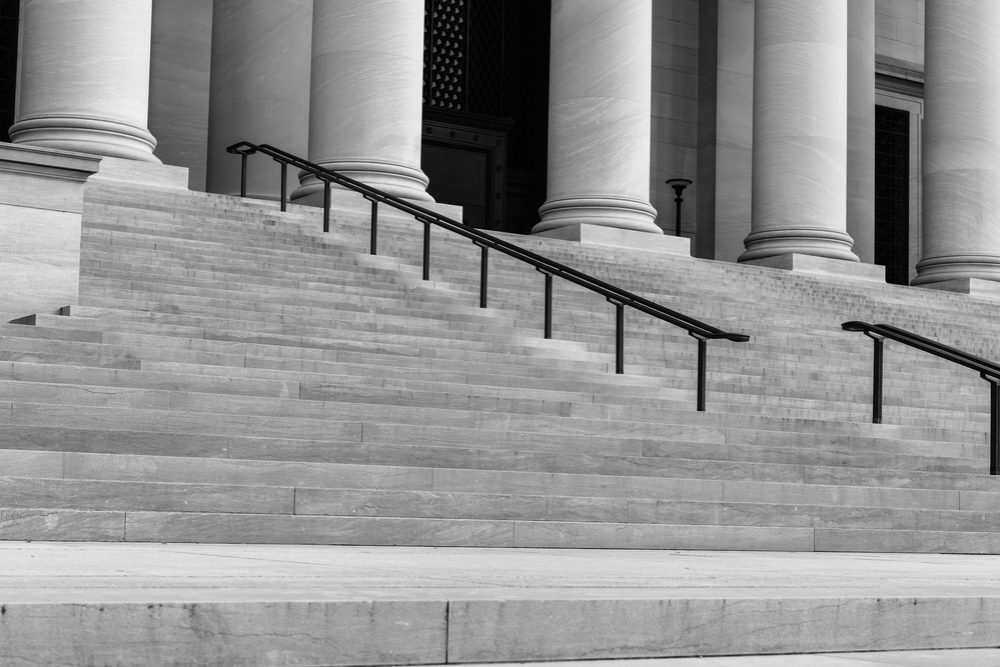 July 14, 2022
By: Irvin Jackson
A former U.S. Marine indicates he developed ulcerative colitis due to water contamination at Camp Lejeune, a military installation in North Carolina, which contained high levels of toxic PFAS chemicals in the drinking water following use of aqueous film-forming foam (AFFF) manufactured and sold by various different chemical and safety equipment companies named as defendants in a recently filed lawsuit.
Joseph Harper filed the complaint (PDF) in the U.S. District Court for the District of South Carolina on July 6, where more than 2,400 similar AFFF lawsuits are currently pending against 3M Company, Buckeye Fire Equipment, Co. Dupont De Nemours, Inc. and other companies, each involving similar allegations that the companies knew or should have known AFFF firefighting products would pose serious health risks for firefighters, military personnel and others exposed to PFAS chemicals in drinking water.
The AFFF lawsuits indicate that the PFAS chemicals contained in the firefighting foam caused the development of various types of cancer, including testicular cancer, prostate cancer, pancreatic cancer and other injuries.
AFFF Firefighting Foam Lawsuits
Were you or a loved one exposed to AFFF during firefighter training or response exercises? Lawsuits are being pursued against the manufacturers for failing to warn about the risks associated with PFAS chemicals.
Learn More
Harper indicates he was stationed at Camp Lejeune from 1985 to 1987, living on the base and regularly drank the water, which is known to be contaminated with high levels of toxic chemicals, including PFAS used in AFFF products.
Investigations of the Camp Lejeune water contamination have identified PFAS levels of 172,748 parts per trillion (ppt), according to the lawsuit, which far exceeds the safe levels established by the EPA of only 70 ppt, before a health advisory alert must be issued.
In about 2000, Harper indicates he was diagnosed with ulcerative colitis, which he claims was directly caused by PFAS contamination in the Camp Lejeune water. As a result of the injury, he has required on-going medical treatment, but was unaware of the cause of his ulcerative colitis for decades.
"Harper did not discover that PFAS was a cause of the harm until approximately Summer 2020, when he saw internet information," the lawsuit notes. However, he claims that 3M, Dupont and other chemical manufacturers knew since the 1980s that PFAS chemicals in AFFF were accumulating in water supplies and the bodies of humans, increasing the risk of severe injury.
PFAS Water Contaminated by AFFF Firefighting Foam
PFAS were first introduced into the manufacturing industry in the 1940's, because of their ability to resist heat, grease, stains, and water. However, since then the chemicals have been linked to a myriad of adverse health effects including liver damage, thyroid disease, decreased fertility, high cholesterol, obesity, hormone suppression, and cancer.
It is projected to take thousands of years for PFAS chemicals to degrade, and past studies have shown their ability to enter and stay in the environment and human body through the air, dust, food, soil, and water. Previous U.S. Centers for Disease Control and Prevention studies have shown PFAS chemicals primarily settle into the blood, kidney and liver, and could likely be detected in the blood of 98% of the U.S. population.
The chemical substances are used to manufacture a number of products, including some food packaging materials, pizza boxes, popcorn bags, fabrics, nonstick cooking pans, and other products.  However, most of the water contamination problems stem from use in firefighting foams, where large amounts of the chemicals were used by military and civilian firefighters during training exercises on military bases and other locations.
Given common questions of fact and law presented in cases filed against various chemical and safety equipment manufacturers, all AFFF lawsuits brought throughout the federal court system are centralized before U.S. District Judge Richard M. Gergel in the District of South Carolina, where a series of "bellwether" water contamination cases are being prepared for early trial dates next year.
Camp Lejeune Water Contamination Problems
Harper's lawsuit comes amid renewed attention on the decades of drinking water contamination problems at Camp Lejeune, which been linked to thousands of cases of cancer, Parkinson's disease, birth defects and other health complications.
Over one million people who worked and lived at Camp Lejeune between the early 1950s and late 1980s were exposed to PFAS and other toxic chemicals, and reports have found that the U.S. government knew about the problems for decades, yet failed to warn service members and family members living on the base.
Prior attempts to pursue Camp Lejeune water contamination lawsuits against the U.S. government have been barred by the North Carolina statute of limitations, given the amount of time that passed between the chemical exposure and discovery of the problems. However, in recent months, new legislation has been introduced that will open the door for individuals exposed to contaminated water at Camp Lejeune between August 1953 and December 31, 1987 to pursue claims against the U.S. government.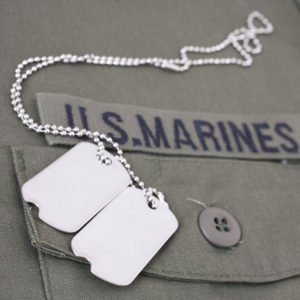 The Camp Lejeune Justice Act is included as part of new package of bills that have passed both the U.S. House and U.S. Senate, known as the Honoring Our PACT Act, which is currently going through a procedural process to reconcile amendments. President Biden has indicated that he intends to swiftly sign the bill into law once it reaches his desk.
In anticipation of the imminent passage, water contamination lawyers are reviewing Camp Lejeune lawsuits, and gathering required evidence to establish specific injuries were caused by toxins found in the water, including various cancers, Parkinson's disease, birth defects, fertility problems and other diseases.
Terry

August 29, 2022 at 9:02 am

Thank you for sharing your comments. I also was diagnosed with Ulcerative Colitis with no known cause but was very sick for a long time with it.
"*" indicates required fields