Camp Lejeune Water Lawsuits Now Being Filed After President Biden Signed PACT Act
August 12, 2022
By: Irvin Jackson
U.S. Marine veterans and their family members began filing Camp Lejeune water contamination lawsuits immediately after President Joe Biden signed the PACT Act into law this week, pursuing financial compensation and settlement benefits for injuries caused by toxic chemicals in the military base drinking water between 1953 and 1987.
For years, Camp Lejeune water injury claims have been denied by the U.S. government, based on qualified immunity defenses and the North Carolina statute of limitations, which was already expired by the time the problems at the Marine base were discovered. However, President Biden and the U.S. Congress have now opened a two year window for veterans, family members and others exposed to the water for at least 30 days to pursue justice for their injuries.
On Wednesday, the president signed the Honor Our PACT Act into law, in what the White House says is the largest expansion of veteran's health care in 30 years, providing new benefits to more than 3.5 million veterans exposed to toxic chemicals during their service.
While much of the media attention has focused on coverage provided for health problems linked to burn pit exposures during military service during the gulf wars, the legislation also addresses a number of other injuries linked to exposure to harmful toxins during service or on military bases, and specifically allows Camp Lejeune water lawsuits to be filed until August 10, 2024, for injuries that may have been caused by toxic chemicals that impacted everyone living or working on the base between August 1953 and December 31, 1987.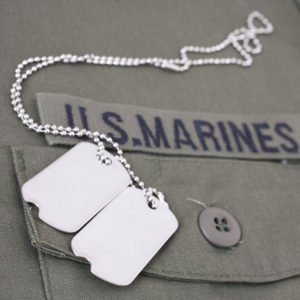 The new legislation includes the Camp Lejeune Justice Act of 2022, which veterans groups and military advocates have been pushing for years to enact into law.
For months, lawyers have been investigating Camp Lejeune water lawsuits in anticipation of the new law taking effect, gathering evidence to connect certain injuries to toxic chemicals in the water, including cancer, Parkinson's disease, birth defects and other diseases.
Lawsuits Over Camp Lejeune Water Contamination Filed Within Hours of Bill Signing
The first Camp Lejeune water lawsuits have already been filed in the U.S. District Court for the Eastern District of North Carolina, which has been granted exclusive jurisdiction for the claims.
One of the first cases was a complaint (PDF) filed by Ronnie Manns, of Arizona, who resided and worked on the base during the period where the water was deemed to have been contaminated. He was diagnosed with myelodysplastic Syndrome and anemia, which the lawsuit links to his consumption of water at Camp Lejeune.
One of the first of many Camp Lejeune cancer lawsuits expected to come forward was filed this week. The new lawsuits also include at least one wrongful death claim, filed by the husband of Charlotte Luthy, who died of ovarian cancer. The claim was part of a joint complaint (PDF), also filed on August 11, which included two other women; Tammy Prisner and Melody Richards, who both say they also developed ovarian cancer due to their exposure to Camp Lejeune water.
Another early complaint (PDF), filed by Andrea Weiner, of Ohio, who indicates that while she was on the base she was exposed to benzene, vinyl chloride and other chemicals which the lawsuit indicates have a direct and causal relationship with her aplastic anemia diagnosis.
Some estimates indicate more than a million Marines and their family members suffered exposure to toxic Camp Lejeune water between the early 1950s and late 1980s, with some estimates suggesting that toxic chemicals from Camp Lejeune may be responsible for more than 50,000 cases of breast cancer, 28,000 cases of bladder cancer, and 24,000 cases of renal cancer, as well as thousands of cases involve Parkinson's disease, birth defects and other health complications.
Camp Lejeune Justice Act Provisions
With the bill's passage, those families and individuals are now allowed to file Camp Lejeune water lawsuits, but each individual plaintiff still has the burden of establishing a causal relationship between their claimed injury and the toxins in Camp Lejeune water, which will require expert testimony and supporting evidence.
The Camp Lejeune Justice Act opens a two year window for individuals exposed to the water for at least 30 days between August 1, 1953 and December 31, 1987, to file a lawsuit against the U.S. government, including former service members, family members who resided on the base, individuals exposed to the water in utero and civilian contractors who worked at Camp Lejeune.
In addition to the Camp Lejeune provisions, Veteran's Affairs has been instructed to presume chemical exposure was the cause of 23 different health conditions suffered by veterans exposed to toxic chemical sources during their service.
"I'm urging the veterans of those decades of war to promptly file for your claims," President Biden said in a statement issued by the White House detailing his remarks during the signing ceremony this week. "The VA will move as quickly as possible to resolve your claim and get you the benefits and care you've earned."
It is expected that tens of thousands of Camp Lejeune water lawsuits will start to be filed in the coming weeks and months, and it is likely the court will establish a "bellwether" program to schedule early trial dates to help gauge how juries are likely to respond to certain evidence and testimony linking the Camp Lejeune water to specific cancers and injuries.
Bobby

October 1, 2022 at 5:55 am

You mean to say no one tested water for 50 years. Since this base had base commanders through out the 50 Years of service there pension should be stripped because of this failed water contamination on this base that is just how it should go.
"*" indicates required fields