'Honoring Our Pact Act' Set to Pass U.S. House, Then Will Be Signed Into Laws by Pres. Biden
June 22, 2022
By: Irvin Jackson
President Joe Biden has pledged to sign the "Honoring our PACT Act", urging the U.S. House to swiftly pass the package of bills, which includes provisions that will allow generations of Marines and their families to file Camp Lejeune water contamination lawsuits, over injuries suffered due to exposure to toxic chemicals at the base between 1953 and 1987. The Act also will provide various other health care relief for veterans exposed to toxic chemicals during their military careers.
The Camp Lejeune Justice Act was approved by the Senate in an 84-14 vote earlier this month, as part of a group of veterans' health bills known as "Honoring Our PACT" Act. In addition to providing a two year window for veterans and their families to file lawsuits over injuries caused by toxic water at Camp Lejeune, the package will also help veterans get health care for exposure to burn pits, radiation and Agent Orange.
While the bill was originally passed in the House in March, it must now go back to the House to be approved again, due to amendments made while the bill was in the Senate.
In a recent statement, President Biden urged the House to act quickly to deliver the legislation to his desk, "so I can sign it into law right away." His own son, Beau, died of brain cancer believed to be connected to toxic exposures during his military service.
Camp Lejeune Justice Act of 2022 Included
When it is passed into law, "Honoring Our PACT" Act will open a two year window for U.S. Marine veterans, family members and others injured due to toxic water at Camp Lejeune between 1953 and 1987 to pursue financial compensation and settlements for a variety of injuries, including cancers, birth defects, Parkinson's disease and other health side effects that have been linked to drinking water on the base.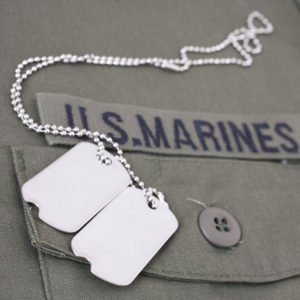 Camp Lejeune Water Contamination Lawsuit
Without the legislation, prior claims brought against the U.S. government have been denied or barred by North Carolina's statute of limitations. However, the Camp Lejeune Justice Act prevents those defenses, and provides two years from it's enactment for claims to be brought, regardless of how long ago the injury was diagnosed.
"This bill will provide expanded access to health care and disability benefits for veterans harmed by certain toxic exposures, whether in the jungles of Vietnam or the mountains of Afghanistan," President Biden states in the press release. "It will also let the Department of Veterans Affairs move more quickly and comprehensively in the future to determine if illnesses are related to military service, and it will offer critical support to survivors who were harmed by exposures, including from water contamination at Camp LeJeune."
The House is expected to vote on the bill this week, and it is expected to pass the Democratic controlled body without difficulty.
Camp Lejeune Water Contamination Problems
Experts estimate more than one million Marines and their family members living at Camp Lejeune between the early 1950s and late 1980s were exposed to extremely high levels of toxic chemicals. Much of this is believed to have come from chemicals linked to laundry services and leaking underground storage tanks which infiltrated the local water supply.
Toxins detected in the water were at levels nearly 4,000 times higher than considered safe for human consumption, and have been linked to bladder cancer, breast cancer, esophageal cancer, kidney cancer, lung cancer, leukemia, miscarriages, multiple myeloma, non-Hodgkin's lymphoma, and other ailments.
Some estimate that more than 50,000 cases of breast cancer, 28,000 cases of bladder cancer, and 24,000 cases of renal cancer were caused by Camp LeJeune water contamination.
If passed, the bill would allow individuals to pursue Camp LeJeune Justice Act lawsuits if they were exposed to water on the base for at least 30 days between August 1, 1953, and December 31, 1987, including individuals who worked or lived on the base, as well as children born to women exposed to the water while pregnant. The legislation would prevent the U.S. government from asserting a statute of limitations defense or qualified immunity defense to the claims for a period of two years.
In prior years, hundreds of individuals have attempted to pursue lawsuits over Camp Lejeune water contamination, but nearly all claimants have found themselves prevented from obtaining benefits or compensation due to both North Carolina statute of limitation laws, and the Department of Veterans Affairs, which has frequently denied health care services for the injured veterans and their families.
K

July 22, 2022 at 3:57 am

This law needs to pass now. When my husband died of cancer 18 years ago and left me to raise our daughter I could barely pay my bills. My parents had to step in. She blames me for this. She never calls me I didn't get to go to her wedding. I'm heartbroken. Our government has denied my claim for survivor benefits 18 years
"*" indicates required fields