Health Canada Rejects Objections to Glyphosate Evaluation in 2017
January 15, 2019
By: Irvin Jackson
In a controversial decision, Canadian regulators indicate they are standing by a 2017 re-evaluation of the safety of the weedkiller glyphosate, rejecting recent objections indicating the chemical poses a risk to public health and the environment.
Health Canada issued a press release on January 11, indicating it can not verify the risks associated with glyphosate.
The move re-affirms the agency's 2017 final re-evaluation decision on glyphosate, which determined that the active ingredient in Roundup and other weedkillers was safe for use in the country. The statement claims the agency reviewed a number of objections to that decision, but found no reason to change its stance.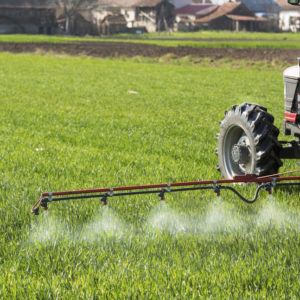 The 2017 re-evaluation came after a determination by the World Health Organization's International Agency for Research on Cancer (IARC) in 2015, which found that glyphosate was a probable human carcinogen which increased the risk of non-Hodgkin's lymphoma for agricultural workers exposed to it.
Health Canada's re-evaluation determined that Roundup and glyphosate was unlikely to pose a human cancer risk through dietary exposure or occupational and residential exposure. The assessment called for spray buffer zones to prevent damage to non-target vegetation and aquatic species.
However, following the decision, Health Canada indicates it received eight notices of objection and noted there had been concerns about the validity of the science surrounding glyphosate with the release of the "Monsanto Papers"; internal documents uncovered by ongoing Roundup litigation which revealed that Monsanto had ghost-written safety reviews and scientific studies, buried unfavorable data on glyphosate, and wielded undue influence on chemical and environmental regulators in the U.S. and Europe to prevent information on glyphosate cancer risks from coming out to the public.
Despite that information, Health Canada reviewers say they still could not find a substantial risk from Roundup side effects.
"After a thorough scientific review, we have concluded that the concerns raised by the objectors could not be scientifically supported when considering the entire body of relevant data," the press statement indicates. "The objections raised did not create doubt or concern regarding the scientific basis for the 2017 re-evaluation decision for glyphosate. Therefore, the Department's final decision will stand."
The decision comes as about 10,000 Roundup lawsuits move through the U.S. court system, each raising allegations that the Bayer's Monsanto unit knew or should have known about the link between glyphosate contained in Roundup and non-Hodgkins lymphoma (NHL), yet actively concealed the information and failed to provide consumers with accurate warnings and safety instructions.
Last year, a California state court judge ordered Monsanto to pay $78.5 million to a former school groundskeeper, after a jury determined that the company knew or should have known about the cancer risk with Roundup, yet withheld information from consumers and federal regulators.
In 2019, a number of high-profile Roundup claims are scheduled to go before juries, including a multi-plaintiff trial involving more than 15 individuals that is set to begin in October if Roundup settlements are not reached to resolve the litigation.
"*" indicates required fields