Cantaloupe Growers Face Criminal Charges Over Listeria Outbreak
September 27, 2013
By: Russell Maas
The U.S. Attorney's office has announced that it is pursuing criminal charges against the owners of Jensen Farms over a deadly cantaloupe listeria outbreak, which killed at least 33 people, caused at least one miscarriage and hospitalized 147 others.  The move highlights increasing efforts to hold executives responsible for criminal actions taken on behalf of corporations.
Jensen Farm owners Eric and Ryan Jensen were taken into custody on six federal charges each by the U.S. States Attorney's office after an almost three year investigation. The FDA and U.S. Centers for Disease Control (CDC) were able to match strands of Listeria monocytogenes from the patients who had become sick in 28 states to the strands of listeria on the machinery and cantaloupes at Jensen Farms.
The FDA and CDC allege that an initial investigation of the plant's processing and packaging lines found unsanitary conditions that could result in contaminated cantaloupes being shipped out.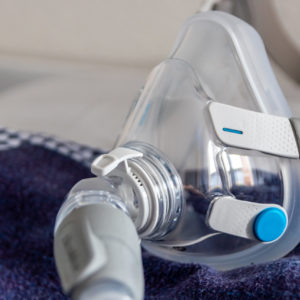 Did You Know?
Millions of Philips CPAP Machines Recalled
Philips DreamStation, CPAP and BiPAP machines sold in recent years may pose a risk of cancer, lung damage and other injuries.
Learn More
Investigators reported seeing a design that allowed water to pool on the packing facility floor near equipment and grading stations, packing equipment that was not easily cleaned and sanitized, washing and drying equipment that was used for cantaloupe packing was also used for another raw agricultural commodity, and no pre-cooling step to remove field heat from cantaloupes before they were put into cold storage. In addition, inspectors found listeria where the cantaloupes were grown and say the listeria may have come into the facility on cantaloupes brought in from the fields.
The follow up records from Jensen Farms indicated the cantaloupe and potato cleaning systems were upgraded to include a pan for the food to be sprayed with a chlorine formula that would fight microbial contamination. However, the chlorine spray was never used. The charges allege that the Jensen brothers chose not to use the cleaning formula to disinfect the cantaloupes, knowing that there was a substantial risk for infection if not washed thoroughly with the cleaning solution.
Jensen Farm cantaloupes originally became suspected for causing the outbreak of listeria food poisoning in 2011, after three known consumers of Jensen cantaloupes died from listerosis and an additional 15 were hospitalized. By just October 2011, the death toll had risen to 18 and illnesses for listeria infections were rising rapidly, reaching almost 100 hospitalizations.
The FDA was able to track the outbreak by associating illnesses of listeria after eating cantaloupe within the 28 states that a total of six shipments of Jensen Farms cantaloupes were sent to. The FDA and CDC further pinpointed Jensen Farm by matching strands of listeria in infected patients to those found on the farm and in the processing equipment.
The death toll has made the cantaloupe listeria outbreak the deadliest since 1985 by some estimates, when 48 people in California died due to a listeriosis outbreak linked to soft cheese. However, since 19 of those deaths were miscarriages, other estimates make the outbreak the deadliest food poisoning outbreak since 1924.
The outbreak hit the elderly the hardest, with most of the victims having been older adults.
Listeria infections, also known as listeriosis, pose a particular risk for children, the elderly and those with weakened immune systems. For pregnant women, illness from Listeria bacteria can cause miscarriages and still births. The fatality rate associated with listeriosis is about 25%. Blood tests are usually required to diagnose listeriosis, which can be treated with antibiotics. Symptoms of listeriosis include muscle aches, abdominal pain, nausea, diarrhea, severe headaches and fever. If the bacteria spreads from the intestines to the bloodstream and nervous system, it could cause meningitis and other complications.
The U.S. Attorney's office stated that the consumer demands the highest standards of food safety and integrity and that both defendants have been charged with adulterating of a food and aiding and abetting, which if convicted each faces up to a year in federal prison and a fine of up to $250,000 per charge. In addition, the men face a number of wrongful death lawsuits from the families of listeria victims who died after eating the tainted cantaloupe.
"*" indicates required fields