Car Heat Stroke Risk for Children, Pets and Elderly Continues Even During Cooler Weather: Report
October 10, 2017
By: Russell Maas
Although temperatures throughout the U.S. continue to fall, as we enter cooler months, a consumer watchdog group is warning about the continuing risk of car heat stroke for children, pets and elderly individuals, indicating that vehicle temperatures can still rise to over 100 degrees within just an hour. 
In a study published by Consumer Reports on October 6, parents and caregivers are warned that car temperatures may still reach dangerously high levels during the early to late autumn months, which could place children, elderly and pets in danger of suffering a heat stroke.
As summer comes to a close and daily average temperatures are decreasing, Consumer Reports warns there are still viable threats of heat stroke for those left in vehicles, even with windows cracked.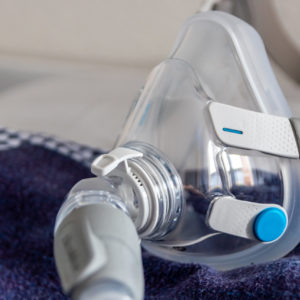 Did You Know?
Millions of Philips CPAP Machines Recalled
Philips DreamStation, CPAP and BiPAP machines sold in recent years may pose a risk of cancer, lung damage and other injuries.
Learn More
Individuals and pets can suffer heat strokes when the internal temperature of a car reaches a certain point. Heat strokes are a condition which is caused by the body's overheating, typically due to a prolonged exposure to high temperatures.
Young children are at the highest risk of suffering car heat stroke symptoms, especially babies who lack the ability to efficiently regulate their body temperature. The threshold for heat stroke in children is when their internal body temperature reached about 104 degrees, and at 107 degrees the child is at serious risk of death.
Children also dehydrate more quickly than adults, allowing symptoms of heat stroke to occur quicker.
According to the National Highway Traffic Safety Administration (NHTSA), heat stroke is the leading cause of death in vehicles, excluding crashes, for children under 14 years of age. On average since 1998, 37 children have died each year in the United States due to vehicular heat stroke.
Consumer Reports cited the NHTSA findings in their new study, indicating 39 children have died from heat stroke so far this year after being left inside of a hot car.
Researchers performed several temperature tests inside closed vehicles at the Consumer Reports Auto Test Track in Colchester, Connecticut, to study how quickly the cabin temperatures in a vehicle can rise and begin to pose heat stroke risks to occupants.
The test results found that even on a 61-degree day that was partly cloudy, the temperature inside of a closed car reached more than 105 degrees in just an hour, which would pose an extremely dangerous and potentially fatal risk of heat stroke to a child or adult.
The tests were performed over several days with varying outside air temperatures and also with different color vehicles to determine whether a lighter colored vehicle could mitigate rising internal temperatures.
Researchers found that on a partly cloudy day, with air temperature averaging 78.4 degrees, a lightly colored vehicle reached roughly 95 degrees in under 30 minutes, and within an hour had reached 104.1 degrees, compared to a darker colored vehicle that reached nearly 99 degrees in 30 minutes and over 109 degrees within an hour.
Researchers stated vehicle color does not mitigate the amount of heat a vehicle attracts, as it is actually the elements inside of the vehicle such as the dashboard, upholstery, steering wheel and other interior elements that radiate heat into the air, increasing the ambient temperature inside the car.
The findings suggest that even temperatures that can be considered relatively cool can still pose a risk of car heat stroke events to children, the elderly and pets. The study reinforces the belief that parents and guardians should never leave their children, family members or pets alone or unattended in vehicles for even a short period of time.
"*" indicates required fields