Carbon Monoxide Alarm Laws Increase Chances of Detecting High CO Levels: Study
June 18, 2015
By: Irvin Jackson
Researchers with the New York City Department of Health indicate that recent requirements that all residences contain carbon monoxide alarms has led to increased detection of high levels of the toxic gas, which is one of the leading causes of fatal poisonings in the U.S. However, greater education on the importance of the detectors and how to properly use and maintain them are still needed. 
New York law has required all residences to maintain carbon monoxide alarms since 2004. That law was expanded in January to include commercial buildings and restaurants.
In a study conducted using data from 2000 to 2010, researchers looked at how the law affected rates of carbon monoxide detection, poisoning, deaths, hospitalization and exposure. The study examined incident rates before and after the 2004 law was put in place. The findings were published in the American Journal of Public Health.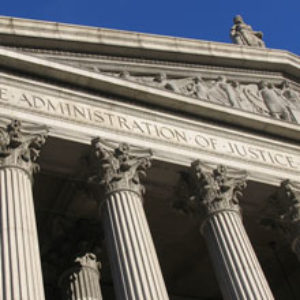 Researchers found that detection of high levels of carbon monoxide increased by a factor of seven after the law was implemented. There were also decreases in poisoning hospitalization and death rates, but the amounts they decreased were statistically insignificant.
By 2009, the researchers found that while 83% of New York City residents had CO alarms, only 54% had recently tested them or replaced their batteries.
"Mandating CO alarms significantly increased the detection of potentially hazardous CO levels in NYC homes," the researchers concluded. "Investigation of individual poisoning circumstances since the law might elucidate remaining gaps in awareness and proper use of CO alarms."
The findings come amid increased awareness about the risks of carbon monoxide exposure, which is one of the leading causes of fatal poisonings in the United States.
Carbon monoxide is a significantly toxic gas that has no irritating factors that can allow someone to detect its presence.
Because people often fail to promptly recognize symptoms of carbon monoxide, which typically start with lightheadedness or a headache, gas leaks often result in prolonged exposure and potentially severe brain damage when detectors or alarms are not present.
According to the U.S. Centers for Disease Control and Prevention, carbon monoxide poisoning kills about 500 people in the U.S. annually, and is linked to about 15,000 emergency room visits. In many cases, the injuries or deaths could have been prevented by the use of carbon monoxide detectors and proper maintenance of heating systems and generators.
"*" indicates required fields