Carbon Monoxide Brain Injury Lawsuit Verdict of $25.5M Reduced on Appeal
April 07, 2016
By: Irvin Jackson
A federal appeals court has significantly reduced a punitive damages award returned in a lawsuit filed against an apartment complex by a woman who suffered severe brain damage from carbon monoxide poisoning.
The case involved injuries suffered by Amber Lompe at her home in the Sunridge Apartments in February 2011, when a gas leak from a furnace at the apartment complex caused her to suffer a severe brain injury from exposure to carbon monoxide.
As a result of the leak, carbon monoxide levels in Lompe's apartment reached 500 parts per million, which is more than ten times higher than what is considered a safe exposure. Ten days after the incident, the complex provided her with a carbon monoxide detector and destroyed the furnace, which she argued at trial was an effort to destroy evidence in the case.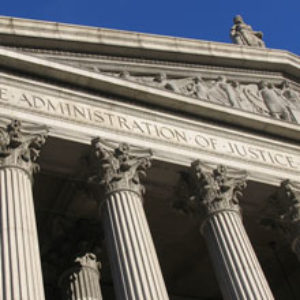 At trial before a federal jury in Wyoming, Lompe was awarded $2.65 million in compensatory damages, as well as an additional $25.5 million in punitive damages against Sunridge Apartments, LLC and Apartment Management Consultants, LLC (AMC), which were designed to punish the complex and management company for their actions.
The Defendants appealed the verdict, arguing that the amount of the award was excessive and that it was based on evidence that should not have been presented to the jury.
In an opinion (PDF) issued on April 1, the 10th Circuit Court of Appeals vacated the $3 million in punitive damages against Sunridge completely and reduced the punitive damages against AMC to $1.95 million, calling the original verdict "grossly excessive" and in violation of due process. The panel of judges also said the evidence did not show willful or wanton misconduct on the part of Sunridge.
"Sunridge relied exclusively on AMC to determine what repairs and other capital expenditures should be made at the Sunridge Apartments," the court's opinion notes. "Contrary to the management agreement's provision that AMC must notify Sunridge of large or emergency purchases, the evidence at the trial indicated that AMC provided only monthly financial statements that described expenses in general categories. Likewise, there is no direct evidence that AMC notified Sunridge of any CO-related incidents or furnace repairs."
The court noted, however, that AMC had been informed that the furnaces were aging when they took over management of the complex, but failed to take proper maintenance action, and determined that a jury could reasonably level punitive damages against AMC based on the evidence presented. However, the court ruled that the amounts awarded were grossly excessive and violated the defendant's rights under the 14th Amendment.
Carbon monoxide poisoning is a serious and often fatal injury that can result from exposure to the toxic gas. Since carbon monoxide is colorless, odorless, tasteless and lacks any sort of irritating factor that could allow someone to detect its presence, individuals may fail to promptly recognize symptoms of carbon monoxide poisoning, especially when an alarm or detector is not installed at the property.
Prolonged exposure may lead to loss of consciousness, death or permanent brain damage from carbon monoxide poisoning.
"*" indicates required fields