Carbon Monoxide Poisoning Fatalities from Consumer Products Are Rising, CPSC Warns
April 04, 2023
By: Katherine McDaniel
Federal safety officials are warning that carbon monoxide poisoning deaths caused by use of consumer products hit a record high in 2019, leading to calls Americans to implement safety measures that will help avoid exposure to the toxic gas and save lives.
The U.S. Consumer Product Safety Commission (CPSC) released an updated annual report this month, which provided estimates for non-fire carbon monoxide deaths linked to consumer products in 2019 (PDF).
The report indicates there were approximate 250 product-related carbon monoxide poisoning fatalities reported in 2019; which is more than any other year tracked by the agency. The number only include deaths caused by consumer products, and not all carbon monoxide poisoning deaths for the year.
Often referred to as "the invisible killer," carbon monoxide is a toxic gas that is produced when oil, wood, coal, kerosene or fuels are burned. The gas is especially dangerous because it does not have a color or odor and can be impossible to detect until it is too late.
Exposure to high amounts of carbon monoxide can quickly cause an individual to lose consciousness, and prolonging exposure can result in permanent brain injury or death. Symptoms of carbon monoxide poisoning include headache, dizziness, nausea, weakness, and cold or flu-like symptoms.
Overall, health officials have previously estimated that carbon monoxide poisoning kills about 500 people in the U.S. each year, and exposure to the gas is linked to about 15,000 emergency room visits annually. Many of these incidents could have been prevented by the use of carbon monoxide detectors, and proper maintenance of heating systems and generators, which can release the gas into the home or a confined space.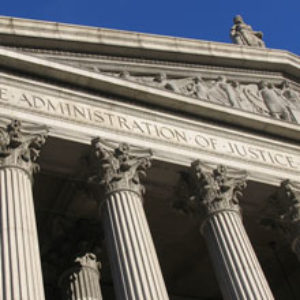 According to CPSC officials, approximately 55% of carbon monoxide poisoning deaths that occurred throughout 2019 were reported during the months of November, December, January and February. Consumer products like gas appliances, furnaces, portable heaters and portable generators are more frequently used in homes during the cooler months of the year, when winter storms and power outages are more likely to occur, increasing the risk of exposure to carbon monoxide.
Officials warn carbon monoxide poisoning fatalities related to the use of consumer products have steadily increased over the last seven years, indicating engine-driven devices, such as generators, accounted for 47% of the fatalities reported in 2019. Since 2009, portable generators have reportedly contributed to 765 fatalities, accounting for 40% of all product-related carbon monoxide poisoning fatalities.
CPSC officials recommend the following safety precautions to prevent the risk of carbon monoxide poisoning;
Portable generators should only be used outdoors with at least 20 feet in between the generator or any structure, and the generator's exhaust should not be in proximity to any nearby buildings or structures.
Regularly maintain portable generators according to manufacturer instructions.
Purchase portable generators with the latest certified safety standards that automatically shut off the product with high levels of carbon monoxide are detected. Look for models labelled PGMA G300-2018 and UL 2201.
Ensure all furnaces, boilers, fireplaces, wood stoves, water heaters, chimney, flutes, and vents are inspected annually and well maintained.
Keep venting systems clear off blockages and debris.
Install carbon monoxide detectors on every level of the home and have a backup to any alarm that is not operated with batteries.
Install 10-year batteries in battery operated carbon monoxide detectors or replace batteries at least once a year.
Given the increasing number of fatal CO poisonings reported in recent years, officials urge consumers to visit the Carbon Monoxide Safety Center for additional resources on how to protect from accidental exposure to the toxic gas.
"*" indicates required fields