Stress Test Chemicals May Increase Risk of Heart Attacks, Death: FDA
November 21, 2013
By: Martha Garcia
Two chemicals that are used to conduct cardiovascular stress tests may actually increase the risk of individuals suffering a heart attack or sudden death, according to a warning issued by federal health regulators.
In a safety announcement issued on Wednesday, the FDA warned doctors about the risk of rare, but serious side effects associated with Lexiscan and Adenoscan, two products sold by Astellas Pharma US, Inc. for cardiac nuclear stress tests among individuals who cannot exercise.
Multiple adverse event reports have been received by the FDA, including dozens of heart attacks and deaths following use of Lexiscan and Adenoscan during stress tests.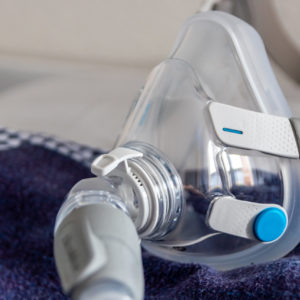 Did You Know?
Millions of Philips CPAP Machines Recalled
Philips DreamStation, CPAP and BiPAP machines sold in recent years may pose a risk of cancer, lung damage and other injuries.
Learn More
The FDA has approved new warnings for the drugs, indicating that Lexiscan and Andenoscan should be avoided among patients who have signs of unstable angina or cardiovascular instability.
The chemicals are designed to stimulate the cardiovascular system to place increased stress on the heart. This allows doctors to take images of the blood flow to and from the heart muscle. During the procedure, the chemicals dilate the arteries in the heart and increase blood flow. This reveals which arteries are flowing freely and which arteries are struggling with blockages.
While doctors often use these cardiac stress tests to diagnose other ailments, the FDA highlights the importance of warning about the possible risk of heart attack and death that may be caused by the stress tests. The agency indicates that cardiac resuscitation equipment and trained staff should be available before administering the drugs.
Spurred by an investigation into adverse events connected to the drugs, the FDA reviewed events between June 24, 2008, and April 10, 2013. Lexiscan was linked to at least 26 heart attacks and 29 deaths among individuals who received the drug. Adenoscan was found to be associated with six heart attacks and 27 deaths from May 18, 1995, to April 10, 2013. All patients experienced the adverse effects within six hours of taking the drugs.
Based on the data available, the federal drug regulators indicated that they were unable to determine if there is a difference in the risk of heart attack or death between Lexiscan and Adenoscan.
Astellas responded to the FDA statement by indicating that the company takes safety warnings seriously. The drug maker also emphasized that it continues to work in cooperation with the FDA to ensure all healthcare professionals are aware of the updated safety information.
Helena

November 17, 2019 at 6:15 pm

In 2003 we found out that my mother had an enlarged heart and she never went to the doctor. By the time we all found out her enlarged heart was to advanced for it to be treated. She went for an adenosine stress test and died during the second half of the test.

steve

August 19, 2017 at 12:42 am

I took a lexican stress test at my cardiologist, and the next day my abdomen was hurting. We went to the doctor after a couple days (thought I had indigestion) and found that my appendix was seriously inflamed and 2 hours later I was on the operating table. They just barely got it out in time before it ruptured. No more chemical stress tests for me

theresa

October 2, 2014 at 7:08 pm

Lexiscan was given to a healthy member of my family with no history whatsoever of a heart problem. When she came out of the test, she had ATRIAL FIBRILLATION. - A DIRECT RESULT OF LESIXCAN ADMINISTRATION. She still struggles with a fib, has had to have a heart ablation, and in addition, struggles with the side effects of the drug she now has to take because of the artificially induced a fib fro[Show More]Lexiscan was given to a healthy member of my family with no history whatsoever of a heart problem. When she came out of the test, she had ATRIAL FIBRILLATION. - A DIRECT RESULT OF LESIXCAN ADMINISTRATION. She still struggles with a fib, has had to have a heart ablation, and in addition, struggles with the side effects of the drug she now has to take because of the artificially induced a fib from the Lexiscan. This drug is deadly - don't ever let anyone coerce you into taking a chemical stress test. Good chance you'll die on the table or come away with a life-threatening heart problem.

stephanie

November 25, 2013 at 2:52 pm

i have had this test twice I refuse it but it was forced on me they was saying I wasn't able to walk the treadmill true they tried scaring me saying I would have a heart attack now I suffer stiffeness in both of my arms they both hurts sometime im unable to lift my arms and all this due to those chemicals they injected in me
"*" indicates required fields