Childhood Traumatic Brain Injuries On Decline, Nearly Half Linked To Sports: CDC
July 22, 2020
By: Russell Maas
A new report indicates the rate of emergency room visits for traumatic brain injuries (TBI) has declined over the last several years, largely due to the decreasing number of children playing football and an increase in contact limitations added to the game.
Researchers with the U.S. Centers for Disease Control and Prevention (CDC) published a study in the Morbidity and Mortality Weekly Report earlier this month, which found a 32% decline in child recreation-related emergency room visits due to head injuries from 2012 to 2018.
The reduction comes after more than a decade of childhood sports and recreation–related traumatic brain injuries (SRR-TBIs) rising, CDC researchers noted. Researchers reviewed data from the National Electronic Injury Surveillance System-All Injury Program for 2001 through 2018 and identified an estimated 3,888,020 SRR-TBI ED visits occurred in the United States for children under 17 years of age. Of those injuries, 45% were related to contact sports with football, basketball and soccer accounting for the highest percentages.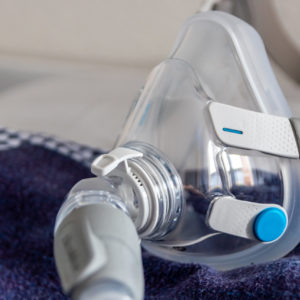 Did You Know?
Millions of Philips CPAP Machines Recalled
Philips DreamStation, CPAP and BiPAP machines sold in recent years may pose a risk of cancer, lung damage and other injuries.
Learn More
The number of children aged 10 to 14 years of age and 15 to 17 years who suffered head trauma increased from 2001 to 2012. However, the new findings indicate the rate then declined 32% from 2012 to 2018, averaging 189.9 per 100,000 population aged 17 and under in 2012. That number dropped to 129.4 per 100,000 by 2018.
The sharp decline in traumatic brain injuries is believed to be attributed primarily to the decline in the rate of contact sports-related events, which may be due to less children playing tackle football and the additional limitations put on contact sports.
Of the injuries recorded, approximately 45% were head injuries arising from contact sports with football having the highest number of recorded head injury events. Football accounted for 72.4% of TBI events, while basketball reached 46.6% and soccer accounted for 32.5% throughout the study period.
However, researchers noticed a 39% decline in the rate of football-related head injury emergency department visits among children aged 5 to 17 years, declining from 118.8 in 2013 to 72.4 in 2018 alone.
Researchers attributed the decline in traumatic brain injuries to the reduction in children playing contact football. CDC researchers noted participation in organized youth football programs has declined 24% since 2010, with a 12% reduction in participation from 2016 to 2017.
In addition to the decline in youth football participants, states and football programs have implemented certain tackling restrictions over the last decade which may be contributing to the decline in football-related head injuries. Researchers noted tackling is responsible for approximately two thirds of concussions and other TBIs among high school football players.
Traumatic brain injury occurs from a severe or mild blow (a concussion) to the head, and often causes a loss of consciousness, skull fracture, or internal bleeding. These types of impact are one of the leading causes of death and permanent disability worldwide, with 1.4 to 1.7 million people suffering a head injury each year. Such brain damage often result in a victim requiring extensive medical treatment and permanent around-the-clock care.
While TBI's are dangerous to all age groups, they can be especially dangerous to a child, causing impairments to memory, movement, vision, hearing or emotional functionality that can last a life time. These issues not only affect individuals but also can have lasting effects on families and communities.
"*" indicates required fields