CDC Warns About Water Illnesses from Pools, Spas, Other Recreational Waters
June 29, 2015
By: Russell Maas
With the summer season in full swing, the U.S. Centers for Disease Control and Prevention (CDC) have issued a warning about the risk of recreational water illness (RWIs), which cause hospitalizations throughout the U.S. each year due to harmful bacteria or germs found in swimming pools, hot tubs, water parks and other recreational waters.
In a warning posted June 18, CDC officials offer several tips for swimmers to follow that could minimize the risk of water illnesses, which may include a wide variety of infections, such as gastrointestinal, skin, ear, respiratory, eye, neurologic, and wound infections.
According to the CDC's research, there were 90 recreational water outbreaks between 2011 and 2012, which resulted in at least 1,788 illnesses, including at least 95 people who were hospitalized. The outbreaks were all related to pools, hot tubs, and various forms of recreational waters where most required chemical treatment to kill germs.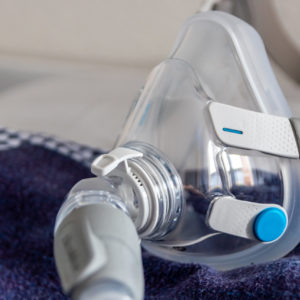 Did You Know?
Millions of Philips CPAP Machines Recalled
Philips DreamStation, CPAP and BiPAP machines sold in recent years may pose a risk of cancer, lung damage and other injuries.
Learn More
Michele Hlavsa, chief of the CDC's Healthy Swimming Program, reported that the majority of the outbreaks were caused by a hardy parasite called Cryptosporidium, which is a tough shelled bacterium that causes gastrointestinal issues such as diarrhea. Hlavsa stated that this particular parasite can be extremely harmful to those with weakened immune systems and in some cases may lead to chronic or even fatal health problems due to the body's ability to absorb nutrients.
The Cryptosporidium parasite disproportionately impacts young children, which can be most likely attributed to accidently swallowing water while learning to swim or trying to wade in deeper waters.
Hlavsa also warned that the parasite is very difficult to kill due to its tough shell encasing, which can allow it to survive in treated waters for up to 10 days.
Most harmful bacteria can be killed fairly quickly with proper chlorine and shock treatments and even E.coli can be killed within minutes or hours of chemical treatment. Pool chemicals are used primarily to kill germs but when excrement and dirt rinse off swimmers bodies and into the water the chemicals have more to break down instead of the intended germs.
Recreational water illnesses can be caused by germs in all swimming areas including untreated waterways such as lakes, rivers, and oceans where bacteria from animal feces can set stagnant and cause a wide variety of gastrointestinal, skin, ear, respiratory, eye, neurologic, and wound infections.
The CDC recommends that when using a recreational water facility you stay out of the water if you have diarrhea, shower before you get in the water, never swallow the water, and always use designated facilities for bathroom breaks. The CDC also recommends that parents take their children on hourly bathroom breaks, check diapers, and never change a child's diaper near the poolside where germs could reach the pool water.
The CDC also suggests parents do a little research about the facility they anticipate using before swimming such as checking the chlorine levels in the pool for a proper 1-3 part per million chlorine level and 7.2 to 7.8 pH levels. Most superstores, hardware stores, and pool stores sell pool chemical test strips that provide instant readings. Most community or public pools can also be checked by contacting their local health department to check its most recent inspection.
"*" indicates required fields