Canadian Review of Chantix Side Effects Cannot Confirm Heart Risks
January 20, 2012
By: Staff Writers
Canadian health officials say that a safety review of Chantix, Pfizer's popular smoking cessation drug, cannot confirm or rule out the possibility of an increased risk of heart disease as a side effect of the medication. 
On Thursday, Health Canada released updated safety information for Chantix, which is sold in Canada as Champix. The agency announced it was updating the drug's warning label with new information on cardiovascular safety.
At issue is a warning issued by the FDA last summer, which warned that a clinical trial of Chantix suggested users of the drug may be at an increased risk of heart attacks and other heart problems. In the study, which included 700 participants that smoked, Chantix users suffered heart attacks at twice the rate of those given a placebo. Another study published last summer in the Canadian Medical Association Journal found that Chantix side effects could raise the risk of cardiovascular events by 72%.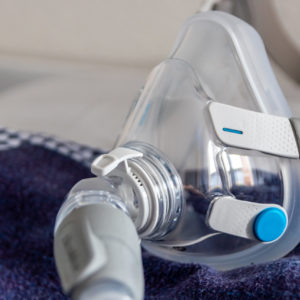 Did You Know?
Millions of Philips CPAP Machines Recalled
Philips DreamStation, CPAP and BiPAP machines sold in recent years may pose a risk of cancer, lung damage and other injuries.
Learn More
Health Canada looked at the clinical trial and determined that while a slightly increased number of patients did suffer heart-related events when taking Chantix, the sample size was too small to make a concrete determination and the study was not designed to test Chantix heart risks.
Champix labels in Canada will include data on the study and its findings, as well as additional precautions regarding potential heart problems.
Chantix (varenicline) was approved in the United States by the FDA in 2006 as a prescription medication to help people quit smoking. The drug works by reducing the positive feelings that come from cigarettes, blocking the receptors in the brain commonly stimulated by nicotine.
Most of the concerns surrounding side effects of Chantix have focused on the drug's impact on the brain, as a number of users have experienced sudden, unusually agressive behavior, thoughts of self-harm and suicide. Growing concerns over the drug have led to an ongoing investigations into the side effects of Chantix in the United States.
The prescription medication, which is designed to help people stop smoking, holds the dubious title of being the drug associated with the most FDA adverse event reports of any prescription medication in the United States, including powerful painkillers and other drugs used to treat more serious conditions. More patients and doctors call or write the agency to complain about Chantix health problems than any other drug currently on the market by a wide margin.
A number of former users are currently pursuing a Chantix lawsuit against Pfizer, alleging the the drug maker failed to adequately research the medication or warn about the risk of serious and potentially life-threatening psychological problems.
terri

January 23, 2012 at 5:34 pm

when Chantix first came out, I couldn't WAIT to make an appt. and get a script. I took two scripts back/back in '07. Two hospital stays in '08. One stay was for heart attack symptoms and second, for serious suicide attempt. Had I not taken this drug myself, I would've had a hard time understanding and believing some of the horrid side effects. But, I did, and can assure you, yes, this little [Show More]when Chantix first came out, I couldn't WAIT to make an appt. and get a script. I took two scripts back/back in '07. Two hospital stays in '08. One stay was for heart attack symptoms and second, for serious suicide attempt. Had I not taken this drug myself, I would've had a hard time understanding and believing some of the horrid side effects. But, I did, and can assure you, yes, this little blue pill is POWERFUL. It's sneaky and it takes awhile, but it can literally turn your world and life as you knew it...upside down. There are no warnings strong enough to be put on any box, nor is there any way to predict how Chantix will affect you. I'll admit that yes, it DID take the pleasure of smoking away...for awhile....then something really scary happened, after it touched on the smoking receptors...it grew feet...and travelled on and on throughout my brain affecting every part of my being. My thoughts, dreams, actions, reflexes, etc....all became twisted and distorted. I was sooo beyond tired, and the dreams so real...I could no longer decipher my "state." This is a very confusing drug. It sneaks up on you and you have no idea what is happening to you. People start asking you, "what's wrong...?" and you like think..."what's wrong w/YOU?!"... when the spiral starts...there is no stopping it. Only God knows how/where you will land. I trusted BLINDLY everyone involved in getting this script filled...but never again. I trust NO one.

karen

January 22, 2012 at 2:03 am

Champix is a horrible drug I took this medication to stop smoking,, i had no previous mental heath issues in my life,, I became aggressive and suicidal,i was institionalised for 15 days It was the most lowest point in my life I would not reccomend this drug to anyone If there is any class actions in Australia which are being considered please contact me
"*" indicates required fields