Pfizer Suspends Chantix Distribution Due to Presence of Cancer-Causing NDMA
June 29, 2021
By: Irvin Jackson
The pharmaceutical company Pfizer has halted distribution of the smoking cessation drug Chantix, and is recalling some batches after discovering high levels of a cancer-causing chemical, which appears to be the same byproduct that has resulted in massive for Zantac and certain other drugs in recent years.
Various media outlets indicate that Pfizer is stopping the sale and distribution of Chantix, at least for the time being. While most of those reports indicate the halt in distribution was due to the presence of a chemical known as N-Nitrosodimethylamine (NDMA), others have said it is unclear what type of nitrosamine Pfizer detected in Chantix.
Earlier this month, Health Canada issued a recall for the Canadian version of the drug, known there as Champix, which indicates one lot contained high levels of N-nitrosovarenicline. Pfizer has not yet clarified which version of nitrosamine led to the decision to halt distribution.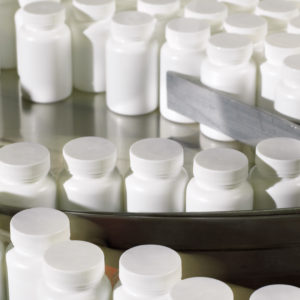 Pfizer Korea has also indicated it issued a limited Chantix recall after the South Korean Ministry of Food and Drug Safety launched an investigation into Chantix on June 15.
To date, the U.S. Food and Drug Administration (FDA) has not announced a Chantix recall, or expressed concerns publicly about the drug. In addition, there have been no reports of illness or cancer reported in connection to the distribution pause.
Chantix (varenicline) is a prescription medication introduced by Pfizer in 2006, designed to help people quit smoking. However, less than three years after its release, the FDA required Pfizer to add a "black box" warning, following a number of reports involving suicide and other unusual behavior among users. The FDA rescinded the label requirement and removed the warning in December 2016.
NDMA, the chemical most reports say is present in Chantix, is considered a human carcinogen and can be a byproduct of the drug manufacturing process, or produced as an inherent byproduct of certain pharmaceutical ingredients.
In recent years, the chemical's presence has resulted in Zantac recalls and valsartan recalls, and users of the popular heartburn and blood pressure medications have reported developing various types of cancer following long-term use, including breast cancer, bladder cancer, stomach cancer, testicular cancer and other injuries.
Zantac has been entirely removed from the market after it was discovered that ranitidine in the popular heartburn drug may convert to NDMA while the pills are stored at high temperatures, or as the pharmaceutical ingredient passes through the body.
It is unclear when, or if, Pfizer plans to continue distributing and selling Chantix. Company officials have told media outlets they still believe the drug's benefits outweigh any risks of nitrosamine contamination.
Chantix sales exceeded $900 million last year, but it is likely to face generic competition once its patent protection runs out in November.
NDMA Lawsuits
Other drug manufacturers who have issued NDMA recalls have faced litigation from consumers, who say they have developed cancer due to exposure to the carcinogen, or who say the manufacturers of the drugs should compensate them for selling poisoned drugs and provide medical monitoring to watch for the development of cancer in the future.
In particular, a growing number of former users are now pursuing Zantac lawsuits against makers of various ranitidine-containing drugs, indicating that years of exposure to NDMA in the pills caused the development of breast cancer, kidney cancer, stomach cancer, testicular cancer and other injuries as the chemical passed through their body.
Given common questions of fact and law raised in complaints filed in U.S. District Courts nationwide, a federal multidistrict litigation (MDL) was established earlier this year, centralizing all claims pending throughout the federal court system before U.S. District Judge Robin L. Rosenberg is presiding over the coordinated discovery and pretrial proceedings.
There are currently hundreds of lawsuits included in the litigation, with tens of thousands of additional cases registered on a census established by the court to allow the parties to gauge the size an scope of the litigation as Zantac cancer lawyers continue to review claims for individuals nationwide.
It is expected that the litigation may become one of the largest active mass tort proceedings involving a pharmaceutical medication before the first cases reach trial.
Teresa

November 30, 2021 at 9:36 pm

Add me to the list. Been taking chantix for awhile off and on and this recent prescription was on recall.

Shannon

August 29, 2021 at 3:35 am

In the last two years I've been on chantix 3 different times to quit smoking, recently the last 10 months. I've had blood in my stools 6 different times & each time the blood last 1 - 2 days. I've spoken to a pharmacist about my concerns since I received a text alert about the recall and was informed to check my lot numbers which I don't have no more because I've finished the use of it & also quit[Show More]In the last two years I've been on chantix 3 different times to quit smoking, recently the last 10 months. I've had blood in my stools 6 different times & each time the blood last 1 - 2 days. I've spoken to a pharmacist about my concerns since I received a text alert about the recall and was informed to check my lot numbers which I don't have no more because I've finished the use of it & also quit smoking but still uncertain why I'm having problems with the bleedings when passing stools. What should I do, I see a GI specialist in October to find out what's going on but I'm totally scared.

Daniel

August 18, 2021 at 4:20 pm

I received a letter in the mail from .y pharmacy informing me that Chantix is being recalled because some batches are infected with something that causes cancer. The letter had a list of which lots were being recalled and I took all but 5 of one of the batches that contain the poison so to speak. I'm definitely authorizing a lawyer to review my comment.

Larry

August 7, 2021 at 1:34 am

Just finished a box of Chantix with a recalled lot number. Very scared of what it may be doing to my body ...

Tina

August 7, 2021 at 12:31 am

My husband used chantix twice to stop smoking in the last 2 1/2 years. Now he has been diagnosed with throat cancer. He is going thru chemo and radiation treatments now. He has a trake and a feeding tube placed in his body. I can't find out what type of cancers chantix causes. Please contact me with more information.

john

August 6, 2021 at 9:50 pm

does the recall batch cause pulmonary or cardiac problems

Troy

August 4, 2021 at 4:43 pm

I been taking chantax to and is experience problems to, any lawyers handling cases?

Samuel

August 2, 2021 at 3:36 pm

Recieved recall notice after ive compleated my medication cycle.. have container with matching recall lot numbers

Lori

July 31, 2021 at 9:05 pm

I have been taking Chantix pills for a few months does it cause blood cancer

Randy

July 30, 2021 at 3:14 pm

With the recall my wife and I can not complete the treatment. We have almost $1600. already invested in Chantix and would like a refund for this investment in their product.

Sara

July 23, 2021 at 8:25 pm

I received an email saying Chantix was on recall because it can cause cancer and I've been taking this medication for years now to quit smoking
"*" indicates required fields