Suicide Black Box Warning Removed from Chantix, Zyban
December 19, 2016
By: Irvin Jackson
Despite concerns from the public and consumer watchdog groups, federal drug regulators agreed to remove a black box warning from Chantix and Zyban smoking cessation drugs, which has provided information for consumers about the risk of major psychological side effects, including suicidal thoughts and actions. 
The FDA announced it was removing the suicide black box warnings from Chantix and Zyban in a drug safety communication issued on December 16. Although information about the risk will be listed elsewhere in the label, it is being removed from prominently placed black box, which was first added to anti-smoking drugs in 2009.
The decision comes following results from a large clinical trial, which was conducted by the drug manufacturers themselves.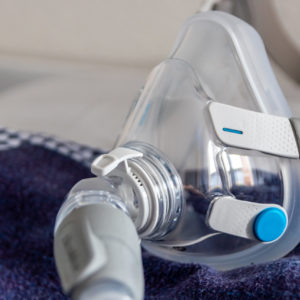 Did You Know?
Millions of Philips CPAP Machines Recalled
Philips DreamStation, CPAP and BiPAP machines sold in recent years may pose a risk of cancer, lung damage and other injuries.
Learn More
Chantix (varenicline) is a prescription medication introduced by Pfizer in 2006, designed to help people quit smoking. However, less than three years later, the FDA required Pfizer to add a "black box" warning, following a number of reports involving suicide and other unusual behavior among users.
A black box is the strongest label warning the FDA can require a drug maker to apply, alerting doctors and patients to a potential link between use of the Chantix or Zyban and the emergence of suicidal or homicidal thoughts.
In recent years, Pfizer has tried to get that warning removed, arguing that new studies raise questions about whether there are any psychological side effects from Chantix.
In September, in a split vote, an FDA advisory panel approved the removal of the black box warning. That recommendation came over the objections of a number of prominent consumer groups, as well as concerns expressed by the FDA's own reviewers about removing the suicide warning.
While the FDA is not required to follow the recommendations of their advisory committees, they usually factor strongly into regulatory decisions. However, the agency acknowledges that the removal of the black box warning does not mean the drug regulators believe there are no Zyban of Chantix mental side effects.
"The risk of these mental health side effects is still present, especially in those currently being treated for mental illnesses such as depression, anxiety disorders, or schizophrenia, or who have been treated for mental illnesses in the past," the FDA notes. "However, most people who had these side effects did not have serious consequences such as hospitalization. The results of the trial confirm that the benefits of stopping smoking outweigh the risks of these medicines."
Chantix Concerns
While Chantix was originally viewed as a potential blockbuster medication to help people quit smoking, sales have been slowed by concerns about the risk of severe psychological side effects and unusually violent or aggressive behavior among users.
The public first began to become aware of the potential Chantix side effects after the 2007 shooting death of Jeffrey Carter Albrecht, former keyboardist for the folk band Edie Brickell and the New Bohemians, who allegedly was suffering a violent psychotic episode sparked by Chantix when he was shot to death by a neighbor. Albrecht thought the neighbor's house was his girlfriend's, and was reportedly trying to kick the door down when he was shot.
Reports of Chantix rage ballooned after that, and some studies appeared to verify that the drug caused aggression, and sometimes homicidal tendencies, in some users. It also caused suicidal tendencies as well as vivid and horrific nightmares. There were skits on Saturday Night Live and the term Chantix Nightmare became a pop culture reference.
Pfizer was hit with nearly 3,000 Chantix lawsuits after the FDA added the black box warning. All of the claims alleged that inadequate warnings were provided for users of the medication prior to July 2009. Following several years of litigation, the drug maker agreed to pay about $300 million as part of a global Chantix settlement agreement reached in 2013, which resolved the litigation and avoided cases going to trial.
"*" indicates required fields