Antipsychotics Boxed Warning Curbed Use As "Chemical Restraint" In Nursing Homes: Study
April 30, 2020
By: Russell Maas
The unnecessary use of antipsychotics to sedate dementia patients in long-term care facilities has long been considered a type of nursing home abuse. While the findings of a new study suggest that 2005 warnings reduced the use of these medications as a form of "chemical restraints", it may have resulted in long-term unintended outcomes that exposed patients to new health risks.
In a report published this week in the The Journal of the American Medical Association (JAMA), researchers found that the use of antipsychotics to sedate dementia patients has decreased in nursing homes over the last decade. However, the findings indicate those patients are now being prescribed other medications which may increase the risk of cardiovascular events and higher two-year mortality rates.
The study was designed to determine whether a 2005 boxed warning for antidpsychotics, which outlined the risks of associated with use of the medications among elderly patients with dementia, had any unintended health outcomes.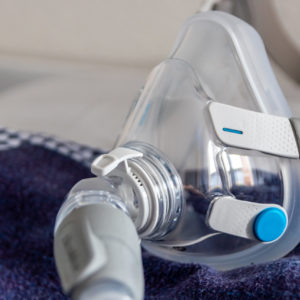 Did You Know?
Millions of Philips CPAP Machines Recalled
Philips DreamStation, CPAP and BiPAP machines sold in recent years may pose a risk of cancer, lung damage and other injuries.
Learn More
Researchers pulled data from the Medical Expenditure Panel Survey (MEPS), the National Ambulatory Medical Care Survey (NAMCS), and the National Hospital Ambulatory Medical Care Survey (NHAMCS) fielded between January 1, 1996, and December 31, 2014, which included thousands of records involving patients 65 years or older with a diagnosis of dementia.
Following the FDA's black box advisory, the use of antipsychotics decreased dramatically, the researchers found. However, they also identified changes in use of other psychiatric medications, such as hypnotics, antidepressants, antiepileptics, and opioids among individuals with dementia, ultimately resulting in other adverse health consequences.
According to the findings, cardiovascular events increased by 1.42% immediately following the black box warning, and continued to increase annually by 1.30%. Similarly, researchers found the two-year mortality rate among patients following increase by 0.20% annually after 2005.
Researchers indicate that although the atypical antipsychotic boxed warning caused a direct drop in the use of the medications as "chemical restraints" for dementia patients, adversely, the use of antiepileptic and opioid use significantly increased in the following years.
Past studies have shown nearly hundreds of thousands of nursing home residents each week are subjected to unnecessary antipsychotic medications, which are used to subdue them.
For years, concerns over nursing home drug practices have focused on antipsychotics, such as Risperdal, Zyprexa, Seroquel and others, which may pose serious risks when prescribed as"chemical restraints", which many consider a form of nursing home abuse.
In many cases, patients receiving these medications in nursing homes suffer from dementia, and studies have shown antipsychotics not only provide no benefits for dementia patients, but also increase their chance of death.
In February 2018, The Human Rights Watch issued a report called "They Want Docile", which warned about the rampant use of drugs meant to mollify elderly residents. The report indicated about 179,000 nursing home residents per week are given unnecessary antipsychotic medications, most of those suffering from dementia or Alzheimer's disease.
The drugs are often given without the informed consent of the residents or their family members, the researchers found. In addition, residents are often pressured to consent, or family members are informed of use of the drugs on short notice and without any explanation of the risks or benefits.
In September 2014, the National Partnership to Improve Dementia Care announced that it has set a goal of reducing the use of antipsychotics in long-term care facilities. However, currently about 25% of elderly dementia patients in nursing homes throughout the U.S. are still treated with antipsychotics, even though they may not need the drugs.
"*" indicates required fields