Chevrolet Malibu Recall Issued Due to Risk of Sudden Engine Stall Posing Crash Hazard
September 17, 2019
By: Russell Maas
GM has issued a recall that impacts more than than 175,000 Chevrolet Malibu vehicles, which contain a defect that may cause the engine to unexpectedly stall while the car is in motion, posing an increased risk of an accident crash and injuries.
The Chevrolet Malibu recall was announced by the U.S. National Highway Traffic Safety Administration (NHTSA) on September 10, due to a software issue that may cause the engine's fuel injectors to fail, causing the engine stall or fail to start. To date, no injuries or crash events have been reported in relation to the recall.
The recalled vehicles are equipped with 1.5L turbo engines. According to the recall notice, under certain conditions, the vehicles engine control module (ECM) may send a disabling signal to the engine's fuel injectors, causing the engine not to start or to stall.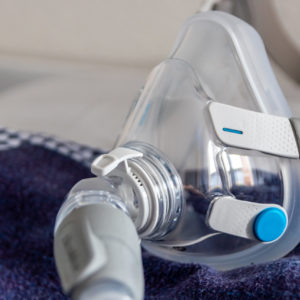 Did You Know?
Millions of Philips CPAP Machines Recalled
Philips DreamStation, CPAP and BiPAP machines sold in recent years may pose a risk of cancer, lung damage and other injuries.
Learn More
While the condition is believed to be rare, General Motors warns customers the ECM disabling signal could be sent to the fuel injectors and stall the vehicle unexpectedly and without warning, even at high speeds which could increase the risk of a crash.
GM announced the most common effect will be the engine failing to start, which will cause the check engine light to illuminate on the dashboard cluster.
The recall includes approximately 177,276 model year 2018 Chevrolet Malibu sedans manufactured by General Motors LLC of Warren, Michigan from April 25, 2017 through September 20, 2018. They were distributed for sale throughout the U.S. to licensed dealers.
General Motors says it continues to work on a software update that will repair the issue, however none is available to date. Customers whose vehicles are still under warranty will be offered a loaner vehicle in the interim.
Once the software upgrade becomes available, customers will be provided instructions on how to schedule a free repair at their local dealer, where dealers will be instructed to reprogram the ECM software. Customers with additional questions or concerns regarding the recall may contact GM customers service at 1-800-630-2438 and reference the recall campaign number N192221960.
Heather

August 9, 2023 at 11:43 pm

Yes I just payed 8000 cash for my Malibu..and yep I've been experiencing the same issue with it loosing power for no reason.can someone call me ASAP.

Christopher

February 14, 2023 at 10:17 pm

Bought a 2016 Chevy Malibu in 2021 at pioneer in Parkersburg WV had to put in shop the first day I got it ever since then the car has so many problems it stopped running 5 months ago and the warranty company they gave me does not want to repair nothing.it failed inspection in April 2022 but pioneer had me bring it to them within 10 min they put new sticker on it.not doing anything about the proble[Show More]Bought a 2016 Chevy Malibu in 2021 at pioneer in Parkersburg WV had to put in shop the first day I got it ever since then the car has so many problems it stopped running 5 months ago and the warranty company they gave me does not want to repair nothing.it failed inspection in April 2022 but pioneer had me bring it to them within 10 min they put new sticker on it.not doing anything about the problems with it.i am done arguing with these people.i still don't have car.but still have to pay 360.00 every month car payment I just want my car fixed

Patricia

October 22, 2021 at 3:14 pm

I have a 2016 Chevy Malibu that died suddenly at a bend in a tunnel in Manhattan. Alternator, battery...all check out as fine. Not liking random unexplainable events that could get me killed!

Lacy

December 10, 2020 at 6:35 am

I own a 2016 chevy Malibu have had several experiences of being hit on the highway or in the middle of the road because my car has lost energy reduced speed ive been lucky those times took it to the dealership repaired within a few months same thing happened i need some assistance this is my only reliable vehicle what can i do

Brandon

October 30, 2020 at 6:24 pm

I have a 2018 chevy Malibu. I've had the cars ECM recall serviced after losing power almost causing a crash on the interstate. Now just a few weeks later I'm setting on the side of the same interstate with the same issue!! I was almost hit by 3 semi trucks with trailers after my car suddenly went from 80mph to 25mph. And to add to the issue I think I just lost my job because of it!!! I'm honestly[Show More]I have a 2018 chevy Malibu. I've had the cars ECM recall serviced after losing power almost causing a crash on the interstate. Now just a few weeks later I'm setting on the side of the same interstate with the same issue!! I was almost hit by 3 semi trucks with trailers after my car suddenly went from 80mph to 25mph. And to add to the issue I think I just lost my job because of it!!! I'm honestly afraid to drive this stupid car anymore!

Jack

February 7, 2020 at 9:14 pm

The car did crash and now may be a total loss
"*" indicates required fields