Antidepressants Often Do Not Actually Help Children and Teens: Study
June 13, 2016
By: Martha Garcia
The findings of new research raise questions about the widespread use of antidepressants among children, suggesting that prescription drugs may be no more effective than a placebo for young children and teens experiencing depression. 
The study was published online last week by the medical journal The Lancet, indicating that only one antidepressant drug, Prozac, known by the generic name fluoxetine, was more effective than placebo at reducing depression among children
Researchers conducted an analysis of all major double blind randomized studies done on antidepressant medications up to May 31, 2015, searching PubMed, the Cochrane Library, Web of Science, Embase, CINAHL, PsycINFO, LiLACS, regulatory agencies, and international registers.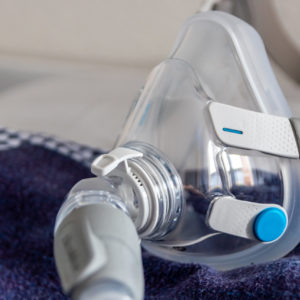 Did You Know?
Millions of Philips CPAP Machines Recalled
Philips DreamStation, CPAP and BiPAP machines sold in recent years may pose a risk of cancer, lung damage and other injuries.
Learn More
The analysis found 34 trials with more than 5,000 patients studying 14 types of antidepressants, including amitriptyline, Celexa, Anafranil, Norpramin, Cymbalta, Lexapro, Prozac, Tofranil, Remeron, nefazodone, Sensoval, Paxil, Zoloft, and Effexor. Researchers used studies where treatment duration was less than 4 weeks, and overall sample sizes of  less than 10 patients were excluded. Researchers compared and ranked antidepressants and placebo for effectiveness to treat major depressive disorder in young people.
Researchers determined, in terms of efficacy, Prozac was "statistically more effective" than the placebo, compared to the 13 other antidepressants. Prozac was also the most tolerable compared to other antidepressants, including Cymbalta and Tofranil.
Sensoval was less effective than seven other antidepressants and the placebo. Tofranil, Effexor and Cymbalta led to the worst side effects of all the antidepressants. Cymbalta and Effexor had the most discontinuations because of severe side effects.
Patients who took Effexor had increased suicide attempts and suicidal thoughts.
This is the largest analysis conducted of previously published studies. However, study authors say the findings are not enough to change how patients are treated, since they are based on flawed studies and it is difficult to gauge the impact of serious side effects. Of the 34 studies, 22 of these were paid for by pharmaceutical companies.
Despite the questionable findings, researchers say the data is enough to alter prescribing patterns for medications used to treat people for depression.
A study published in February concluded certain antidepressants increased the risk of suicide in children, including Effexor, Cymbalta, Paxil, Zoloft and Prozac. Those medications doubled the risk of suicide and aggressive behavior in children. A study published in JAMA Internal Medicine also concluded Paxil and Zoloft increased the risk of suicide and self-harm to adolescents taking the medication.
Research published in 2012 indicated side effects of taking antidepressants like Paxil, Zoloft and Prozac, often have serious side effects that do more harm than good. The study found side effects from antidepressants included, brain neuron death, decreased fertility, cognitive impairment, dementia, bleeding problems, stroke, seizures, and death.
Depression affects about three percent of children ages 6 to 12 and six percent of teenagers 13 to 18. Doctors can be wary to prescribe medications, especially antidepressants, to young patients because they can have a harmful effect on developing brains.
"When considering the risk–benefit profile of antidepressants in the acute treatment of major depressive disorder, these drugs do not seem to offer a clear advantage for children and adolescents," wrote study authors.
"*" indicates required fields