Concussions Suffered By Nearly 2M U.S. Kids, Most Don't Get Checked: Study
June 21, 2016
By: Russell Maas
The findings of new research suggest that an alarming number of children under the age of 18 do not get treated by medical professionals after experiencing a sports or recreational related concussion or traumatic head injury. 
Of the nearly 44 million youth that participate in sports annually, an estimated 511,000 to 1.2 million children suffer from concussions and do not receive medical evaluation or treatment, according to a study published this week in the medical journal Pediatrics.
Researchers from the Seattle Sports Concussion Research Collaborative, led by Mersine A. Bryan, M.D., warn that the findings suggest young adults are not taking advantage of concussion treatments and therapies. Evidence from the study suggests parents, coaches and the children need to be better educated in seeking appropriate and timely care for recognizable symptoms of sports and recreation-related concussions, according to the researchers.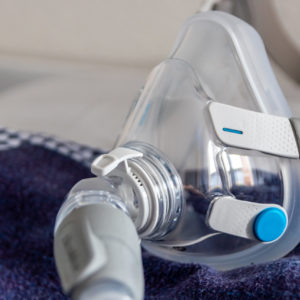 Did You Know?
Millions of Philips CPAP Machines Recalled
Philips DreamStation, CPAP and BiPAP machines sold in recent years may pose a risk of cancer, lung damage and other injuries.
Learn More
The study involved a review of data from MarketScan, National Electronic Injury Surveillance System, and National High school Sports Related Injury Surveillance System, and Reporting Injury Online databases, in an attempt to understand the frequency of sports and recreation-related concussions in the United States. The data indicated that between 1.1 million and 1.9 million children in the U.S. receive concussions annually, with between 511,590 to 1,240,972 never being reported or treated in outpatient, inpatient, or emergency facilities.
Only between 115,000 and 167,000 were seen in emergency departments and between 2,800 and 4,900 resulted in hospitalizations. However, over 377,000 children were seen in outpatient facilities.
According to the National High School Sports Related Injury Surveillance System data, between 23% and 53% of high school sports athletes among the nine sports evaluated suffered some sort of related concussions that were never reported to healthcare providers.
The research indicates that roughly 53% of concussions in adolescents aged between 14 and 19 years were not school sport–related and occurred in either after school or weekend activities.
"Providers in all health care settings need to be trained in concussion care," the study concludes. "There is a need for better surveillance to enhance our understanding of the epidemiology of concussions in youth."
Studies have linked concussions to serious life-term side effects such as anxiety, depression, aggressive behavior, Alzheimer's and dementia and traumatic injuries resulting in brain damage.
In August 2015, another study published Pediatrics found that children between the ages of six and 13 who suffered moderate to severe traumatic brain injury showed elevated parental ratings of behavioral problems, learning disabilities, and increased lapses of attention that linked to secondary attention deficit hyperactivity disorder (ADHD). In July 2014, researchers from the University of Kentucky in Lexington found teens who suffer concussions may be more likely to develop emotional symptoms, such as anxiety and depression.
A study published in the American Academy of Neurology in 2014 warned that individuals who sustained mild concussions showed brain abnormalities four months after no longer experiencing any symptoms, questioning the proper recovery time before releasing young adults back to sporting activities. Brain damage can occur from just one moderate to mild concussion and if an individual suffers another before the healing process is complete it poses a risk of a much more severe brain injury.
"*" indicates required fields