Industrial Chemicals Causing Child Development Problems: Study
February 18, 2014
By: Martha Garcia
Health experts are calling for a global prevention strategy to help protect children from potential health risks associated with exposure to industrial chemicals, which may cause neurological disorders.
In a study published by the medical journal Lancet Neurology on Friday, Harvard researchers indicate that industrial chemicals may be at fault in causing many neurodevelopmental disabilities in children, including attention deficit hyperactivity disorder (ADHD), autism and dyslexia.
Researchers updated information on a previous chemical study conducted in 2006, which documented five industrial chemicals that were identified as developmental neurotoxins. The new study added six more harsh chemicals to the list of chemicals determined to be neurologically damaging.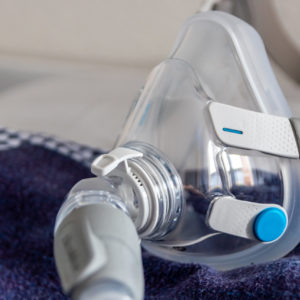 Did You Know?
Millions of Philips CPAP Machines Recalled
Philips DreamStation, CPAP and BiPAP machines sold in recent years may pose a risk of cancer, lung damage and other injuries.
Learn More
These chemical and perhaps many of the other nearly 80,000 chemicals used everyday across the United States may be neurotoxicants, according to the research.
Both studies were conducted at the Harvard School of Public Health (HSPH) in partnership with the Icahn School of Medicine at Mount Sinai. They focus on the damaging effects industrial chemicals have on the development of young brains by disrupting behavior, reducing intelligence and other negative neurological effects.
The new study added the chemicals fluoride, dichlorodiphenyltrichoroethane (DDT), manganese, chlorpyrifos, tetrachloroethylene and polybrominated diphenyl ethers (PBDEs) to the list of harmful chemicals.
The 2006 list includes lead, methylmercury, polychlorinated biphenyls, arsenic and toluene, a solvent used nail polish, paint thinners and gasoline.
Dr. Phillippe Grandjean and Dr. Phillip Landrigan warn these chemicals can cause brain defects and contribute to toxic damage to the brain.
DDT was banned in the United States in 1972, but is still used widely throughout the world. Studies reveal the chemical is linked to neurodevelopment problems in children. Similarly, PBDEs are also linked to similar effects. These chemicals are commonly used as flame retardants and used in furniture and children's clothing.
Manganese has been linked to lower test scores, diminished motor function and hyperactivity. Other studies have revealed fluoride can cause a drop in IQ, while chlorpyrifos, often used in agricultural settings such as golf courses or mosquito control, can cause structural abnormalities of the brain.
Tetrachloroethylene is a powerful solvent often found in paint, spot removers, suede protectors and is used during dry cleaning. It has been shown to cause both neurological and psychiatric problems, including hyperactivity and aggressive behavior.
Study Calls For New Toxic Chemical Clearinghouse
Researchers proposed a global prevention strategy, calling for the "urgent formation" of a new international clearinghouse. The clearinghouse would be responsible for testing industrial chemicals before they receive government approval for use.
The clearinghouse would also begin testing the thousands of chemicals already in use, with the hopes of determining which chemicals truly are unsafe for use in the environment.
"Untested chemicals should not be presumed to be safe to brain development, and chemicals in existing use and all new chemicals must therefore be tested for developmental neurotoxicity," said study authors.
Very few chemicals have been regulated as a result of conclusive evidence linking them to developmental neurotoxicity, making the task of establishing a clearinghouse quite difficult. Often large amounts of proof are needed for the government to step in and regulate potentially harmful chemicals.
People are exposed to so many chemicals at one time, it is very difficult to determine what chemical may cause the problems, researchers say. Approximately 15%of children born in the U.S. develop neurodevelopmental disabilities.
Researchers estimate nearly half of the disabilities are caused by non-genetic factors, including environmental chemical exposure, creating what researchers call a "silent pandemic" of neurodevelopmental problems.
"*" indicates required fields