More Than 75% of Child Drownings in Pools, Spas Involve Kids Under 5 Years Old: CPSC
June 01, 2018
By: Russell Maas
With the warmer weeks of summer approach across the nation, federal safety officials are warning parents and caregivers to remain vigilant while young children are in and around pools, indicating that about three out of every four child drownings involve children under the age of 5 years old. 
The U.S. Consumer Product Safety Commission (CPSC) has released the latest child drowning figures from 2015 through 2017, indicating that there has been little improvement in preventing the tragedies from year to year, as the number of child drownings neither increased nor decreased significantly in recent years.
In data released on May 30, the CPSC reports that the number of drownings have remained stagnant, meaning there are still far too many drowning events occurring annually in pools and spas that could be prevented if the proper safety precautions were taken. The safety officials also note that very young children face a particularly high risk.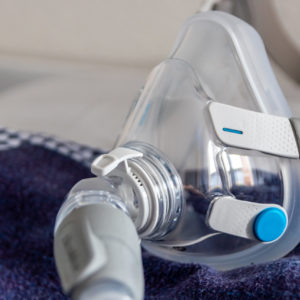 Did You Know?
Millions of Philips CPAP Machines Recalled
Philips DreamStation, CPAP and BiPAP machines sold in recent years may pose a risk of cancer, lung damage and other injuries.
Learn More
The CPSC report found on average there were 351 reported fatal drownings in pools and spas in 2015 involving children under 15 years old. Of the 351 reports, 76 percent involved children younger than five years old, citing them as the most vulnerable and at-risk age group.
In 2015, roughly 6,400 children under the age of 15 were treated at emergency rooms for nonfatal drowning events in pools and spas. Of those reports, 73 percent of the hospital emergency room visits involved children five years of age or younger.
Researchers found that 74 percent of reported drowning fatalities occurred at residential locations, and nearly 50 percent of those incidents involved children under 15 years of age. Residential swimming fatalities were most commonly seen for children under five years old, accounting for 54 percent in the 2015 through 2017 span and 84 percent between 2013 and 2015.
CPSC Acting Chairman Ann Marie Buerkle emphasized in the release that parents and caregiver should follow the agency's pool safely tips to help prevent tragedies. Officials suggest parents and caregivers always provide constant supervision of children in pools and spas, know how to perform CPR in the event of a drowning, and teach children how to swim before entering the water.
"While it is promising that the drowning rate did not increase, there are still too many children who drown each year in pools and spas across the country," Acting Chairman Buerkle said. "These incidents are preventable. As a mother, grandmother and registered nurse, I raised my kids, and now my grandkids, with a respect for water. Swimming should be a fun way for families to be active, as long as everyone knows how to pool safely."
The World Health Organization places drowning as the third leading cause of unintentional deaths worldwide, averaging roughly 360,000 each year. The United States Centers for Disease Control and Prevention (CDC) reports the U.S. alone from 2004 through 2014 averaged 3,536 fatal unintentional drownings (non-boating related) annually.
In addition to the risk of death from drowning, non-fatal drowning events may also cause serious and life-long health issues due to hypoxia and brain damage. Researchers found that between 2013 and 2015, for every one fatal child drowning, nearly seven children are seen in the emergency room for a non-fatal drowning incident. The estimates suggest that between 17 and 36 percent of non-fatal drownings require hospitalization.
"*" indicates required fields